Share This Story, Choose Your Platform!
At 5:05 this morning, the Stamford Combined 911 Center received a call for an activated fire alarm at the Armen Hotel, located at 2701 Summer Street.  Two Engines, a Truck Company, and Incident Commander were part of the initial dispatch.  As units began to arrive, additional calls were received by the 911 center reporting several cars on fire in the parking garage located at the back of the hotel (Bedford Street Side).
Firefighters found multiple cars on fire on the bottom floor of the garage. Two additional Engine Companies, another Truck Company, a Rescue Company, and a Safety Officer filled out the box assignment with the confirmation of the working fire.
Firefighters immediately stretched multiple hose lines and began extinguishing the vehicles while also trying to cool the structural supports for the garage. Firefighting foam was used to assist with the fire suppression efforts.
As is routine for all fire operations, the Department Safety Officer performed an assessment of the incident.  During that assessment, he noticed that the structure had become compromised and ordered all firefighters out of the parking garage.  Firefighters continued pouring water and foam onto the vehicles from outside the parking structure.
Stamford Fire Support Personnel, Stamford Police and Stamford EMS were also on the scene, assisting as needed.
The Hotel occupants were evacuated to the front Foyer, well away from the parking garage, for the duration of the fire.  There are no reported injuries as a result of this incident.
The Stamford Fire Marshal is now on the scene and investigating the incident.  No cause has yet been determined.  The Mayors Office and the Health Department are now on the scene assisting with the decision-making process of whether to allow the occupants back into the hotel part of the building.
This is an ongoing incident, and updates will be provided as they are made available.
10:24 am Update:  The hotel is open again.  Most guests are allowed to return to their rooms.  The Health Department is working with hotel management to clean and open the kitchen again.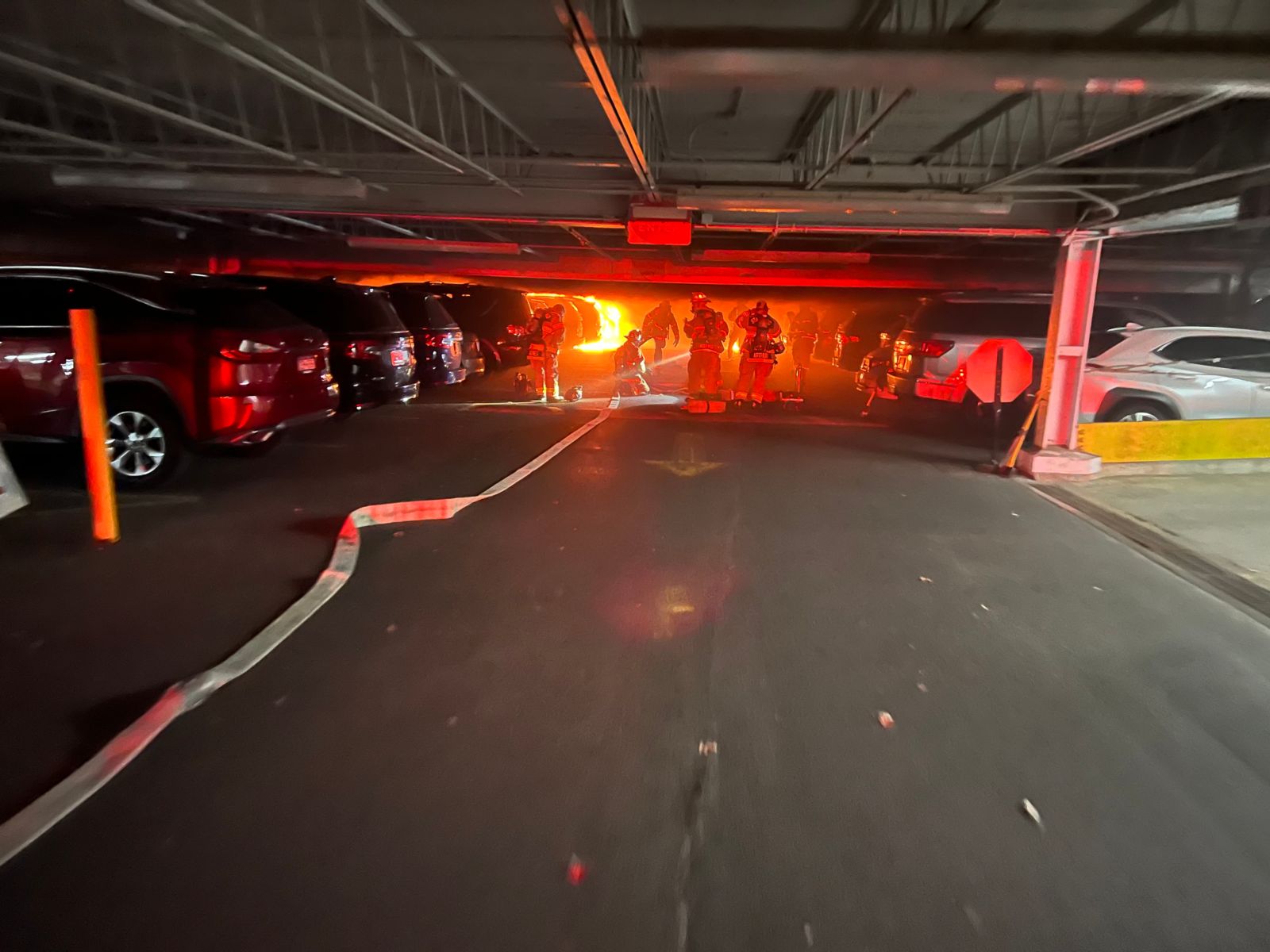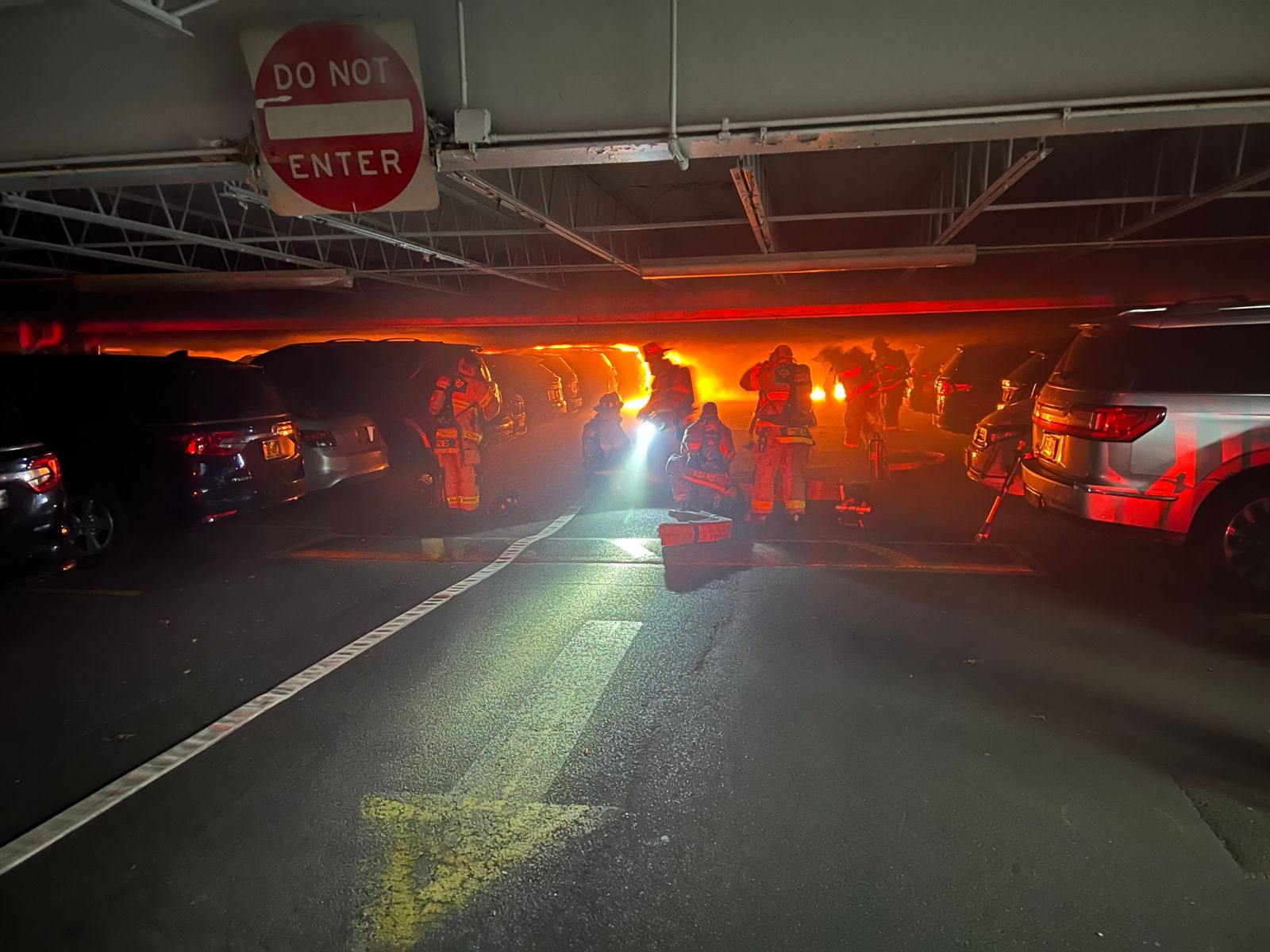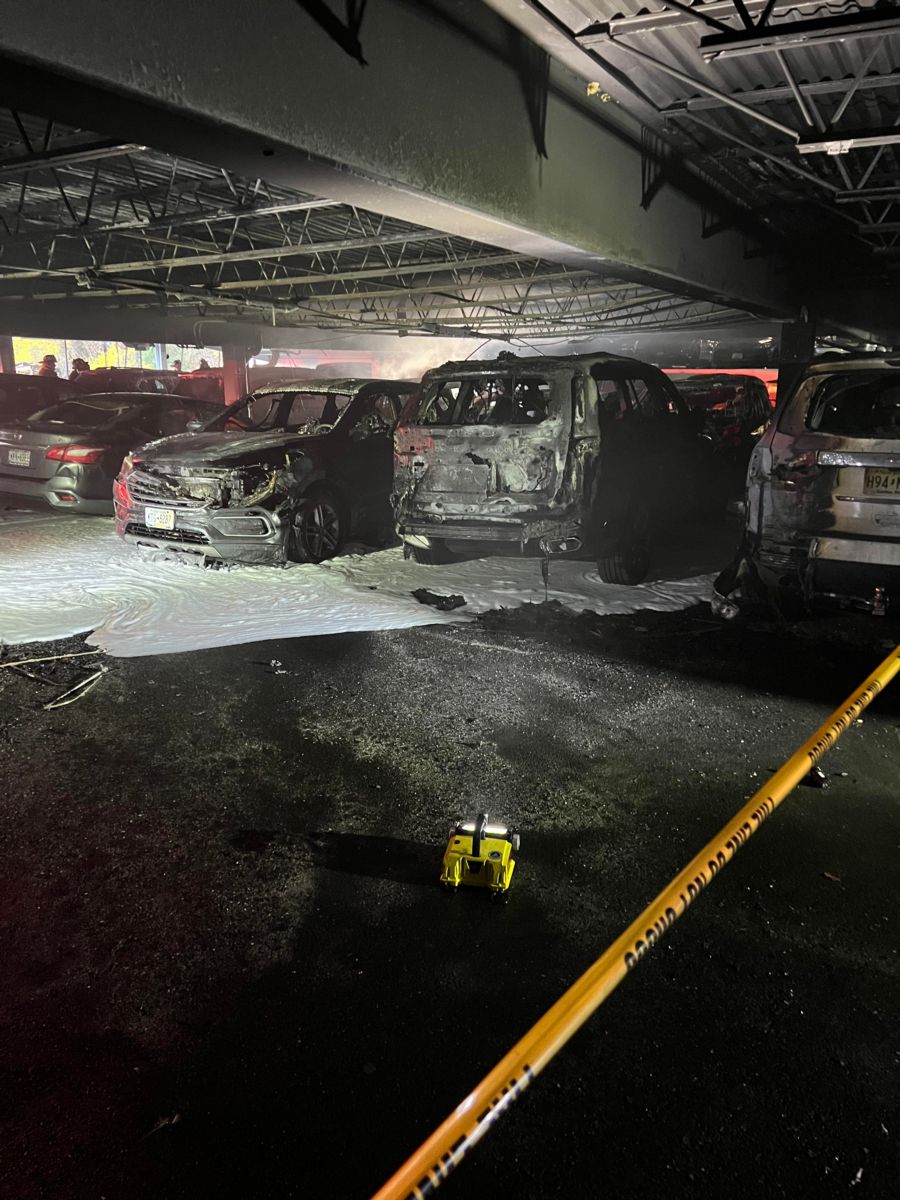 Incident Details (if applicable):
Incident Number:
Incident Location:
Incident Date:
CONTACT INFO:
Fire Captain, PIO Philip Hayes
(203) 977-5600
Tags: