Share This Story, Choose Your Platform!
Nobody Was Home and Nobody Was Injuried
At 05:49 this morning, the Stamford Combined 911 Dispatch Center began receiving reports of a house, possibly on fire on Butternut Lane. Long Ridge Volunteer Fire Company, as well as three engines, a truck company, a rescue company, and an Incident Commander from the Stamford Fire Department, were all dispatched as part of the initial assignment.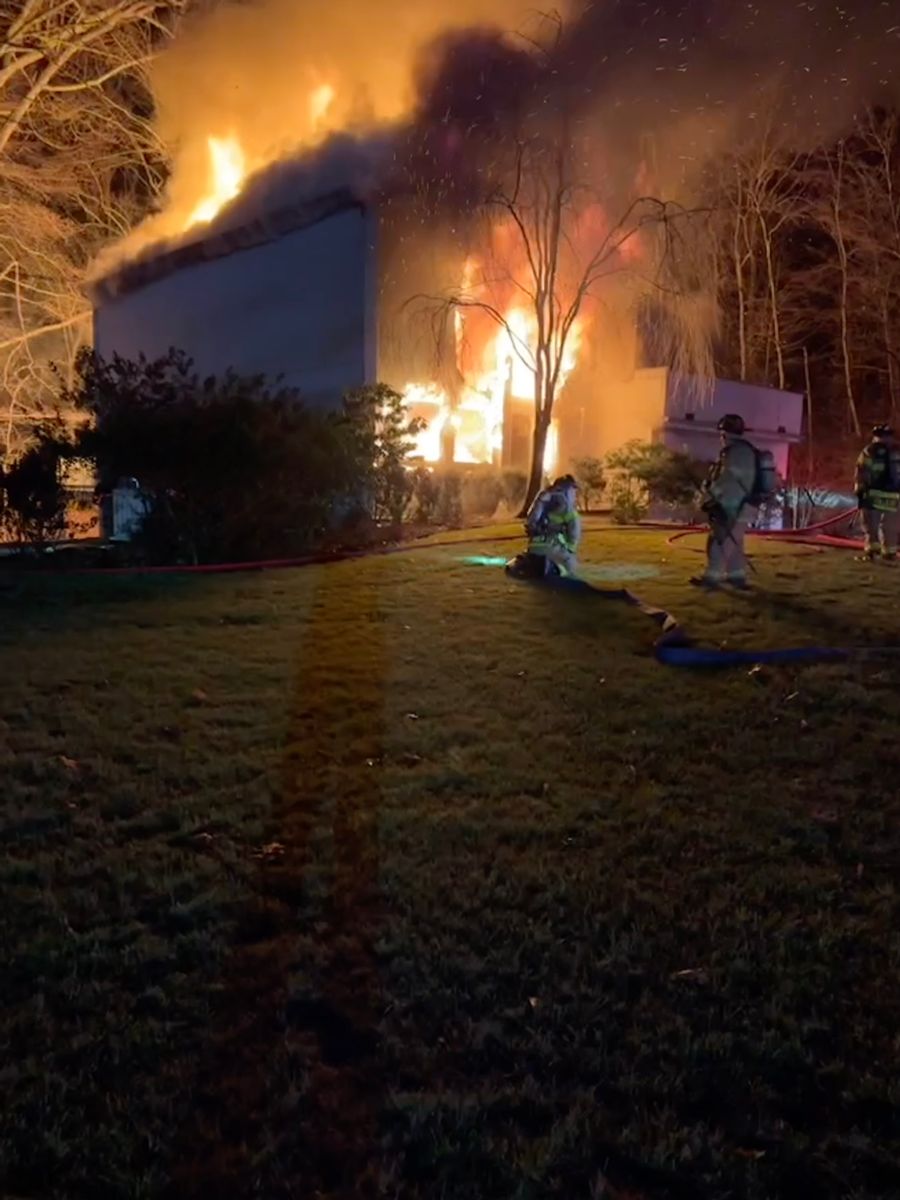 An engine from the Long Ridge Volunteer Fire Company was first to arrive on the scene and confirmed a working residential structure fire at 256 Butternut Lane. A Level I Tanker Response was immediately requested by the Incident Commander, bringing tankers from Long Ridge Fire Company, Turn of River Fire Department, Banksville Fire Department and Pound Ridge Fire Departments to the scene.
It was quickly determined that there was nobody inside the house at the time of the fire. It was later confirmed that the elderly resident who lives there was not home at the time of the fire.
The fire quickly consumed the entire structure, and was eventually completely lost. Several propane tanks that surrounded the structure were the focus of initial defensive firefighting tactics, They were being cooled by multiple hose streams as the flames impinged them and caused a significant hazard to those on the scene.
There were no injuries as a result of this fire. The Long Ridge Fire Marshal and the Stamford Fire Marshal Office are investigating the cause of the fire which is undetermined at the time of this press release.
Incident Details (if applicable):
Incident Number: 23-00376
Incident Location: 256 Butternut Lane, Stamford, CT
Incident Date: 2023-01-13 05:50:00.0
CONTACT INFO:
Fire Captain, PIO Philip Hayes
(203) 977-5600