Share This Story, Choose Your Platform!
The Quick Actions of an Elevator Mechanic Prevented Significant Damage.
STAMFORD, CT (July 26, 2022) – At 8:09 PM, Stamford firefighters were dispatched to a report of a fire involving at elevator at the Stamford Town Center in downtown Stamford.
4 Engine Companies, 1 Truck Company, 1 Heavy Rescue Company, and the Shift Commander responded with a total of 26 fire personnel.
The first-arriving fire companies arrived on scene in less than two minutes and found a small fire on top of an elevator near the Tresser Boulevard entrance to the mall. An elevator mechanic was working on the elevator just prior and was able to use a fire extinguisher to extinguish most of the fire.
Firefighters were able to disconnect the power to the elevator and extinguish any remaining areas of fire on top of the elevator car.
The damage was contained to the ceiling and top of the elevator car. Firefighters remained on scene and assisted with smoke removal from the elevator shaft and adjacent areas of the mall.
The Stamford Fire Marshal's Office is investigation the cause of the fire.
Two photos below are attached and available for use by media.
Photo credit to: STAMFORD FIRE DEPARTMENT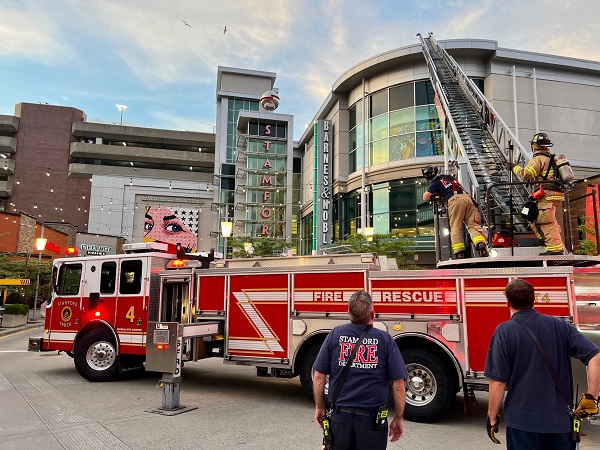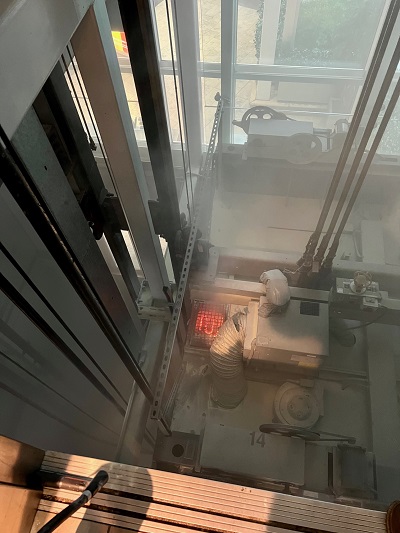 Incident Details (if applicable):
Incident Number: 22-7100
Incident Location: 100 Greyrock Place, Stamford Town Center Mall, Elevator 14, Stamford, CT, 06901
Incident Date: 2022-07-26 20:09:00.0
CONTACT INFO:
Deputy Fire Chief Matthew Palmer
(203) 977-5600
Tags: