Share This Story, Choose Your Platform!
The Stamford Combined 911 Center received the first call of heavy smoke, possibly a large open burn, in the area of 579 Erskine Road at 18:50. The first arriving unit from the Long Ridge Fire Department arrived on the scene and discovered a large unoccupied house with heavy fire showing from the attic and roof area.
Multiple Stamford engine and ladder companies responded from the Long Ridge Fire Department, Stamford Fire Department, and Belltown Fire Departments.
Due to the amount of water needed to extinguish the large fire, a Level 2 Tanker Shuttle was started bringing in Fire Department tankers from Turn of River, Long Ridge, Banksville, Pound Ridge, New Canaan, Round Hill, Noroton Heights, Darien, and Cos Cob.
Due to significant safety concerns, the majority of the fire was fought from the exterior of the structure using master streams,
Firefighters remained on the scene until 2:30 AM, extinguishing the many hot spots, but returned early this morning to work on some additional problem areas.
There were no reported injuries associated with the fire. The Stamford Fire Marshal Office and an investigator from the State Fire Marshal Office were on location investigating the cause of the fire.
Stamford Police were on the scene helping to control traffic created by the tanker shuttles.
All photos shoud be credited to: Stamford Fire Department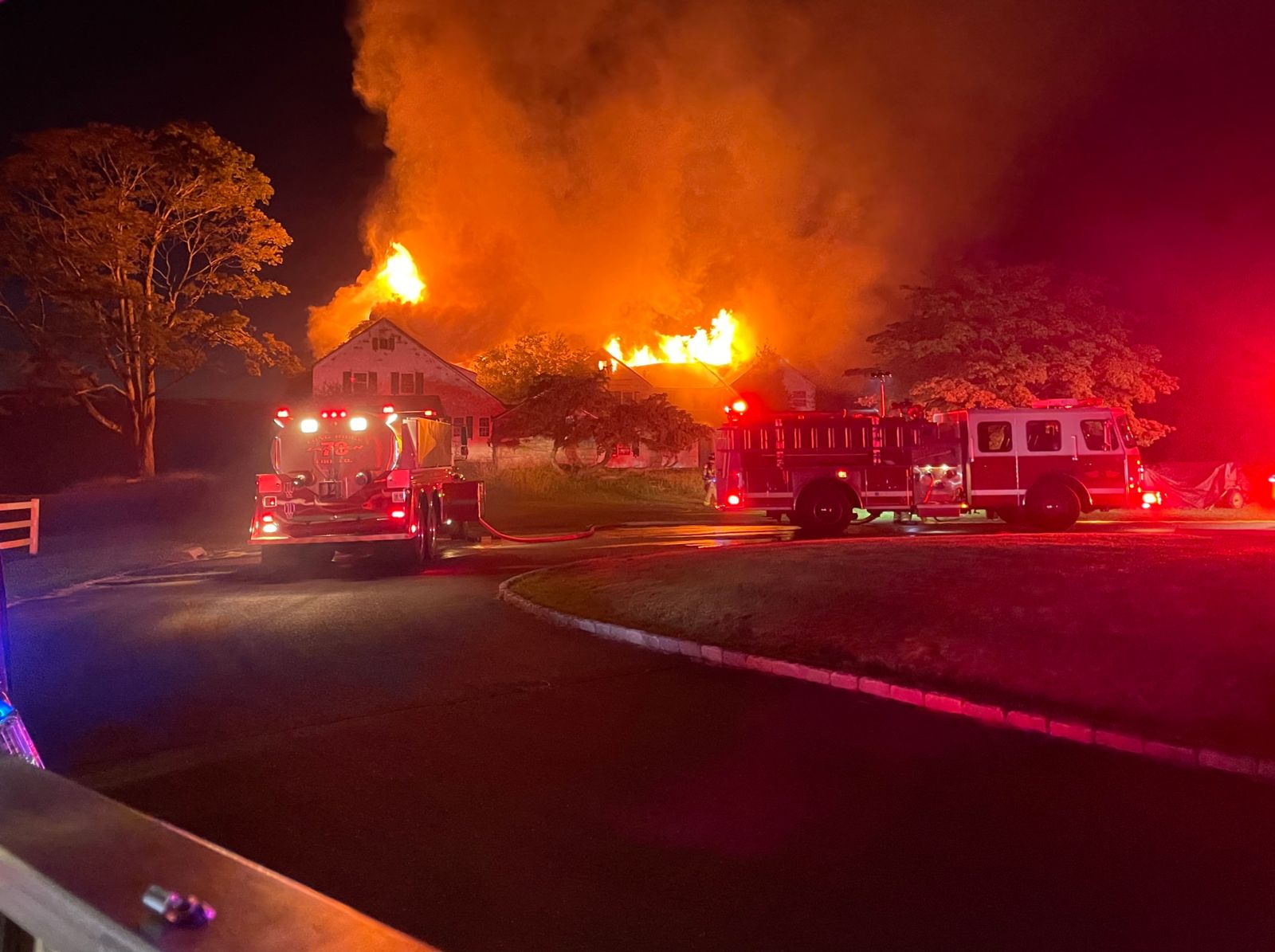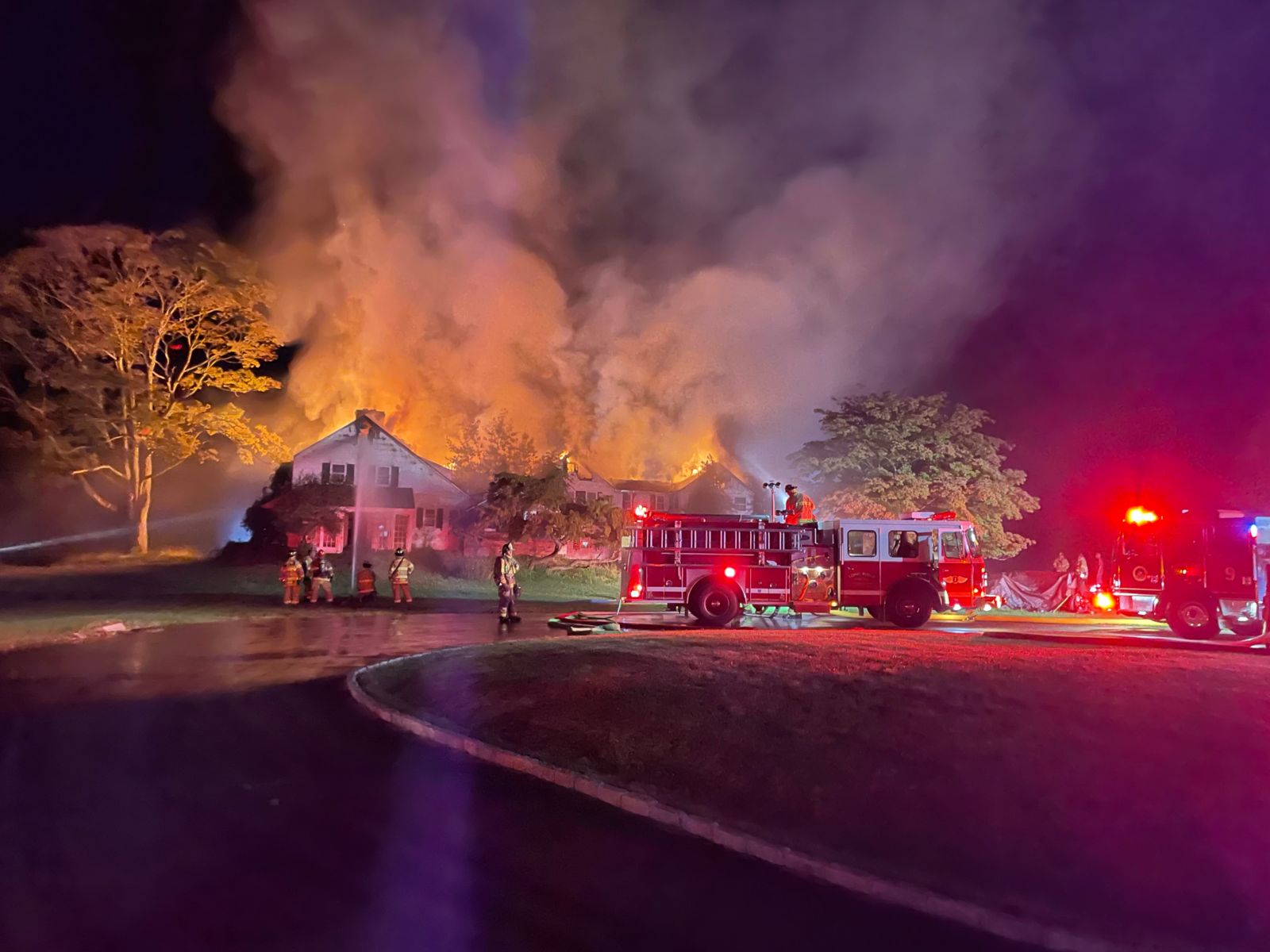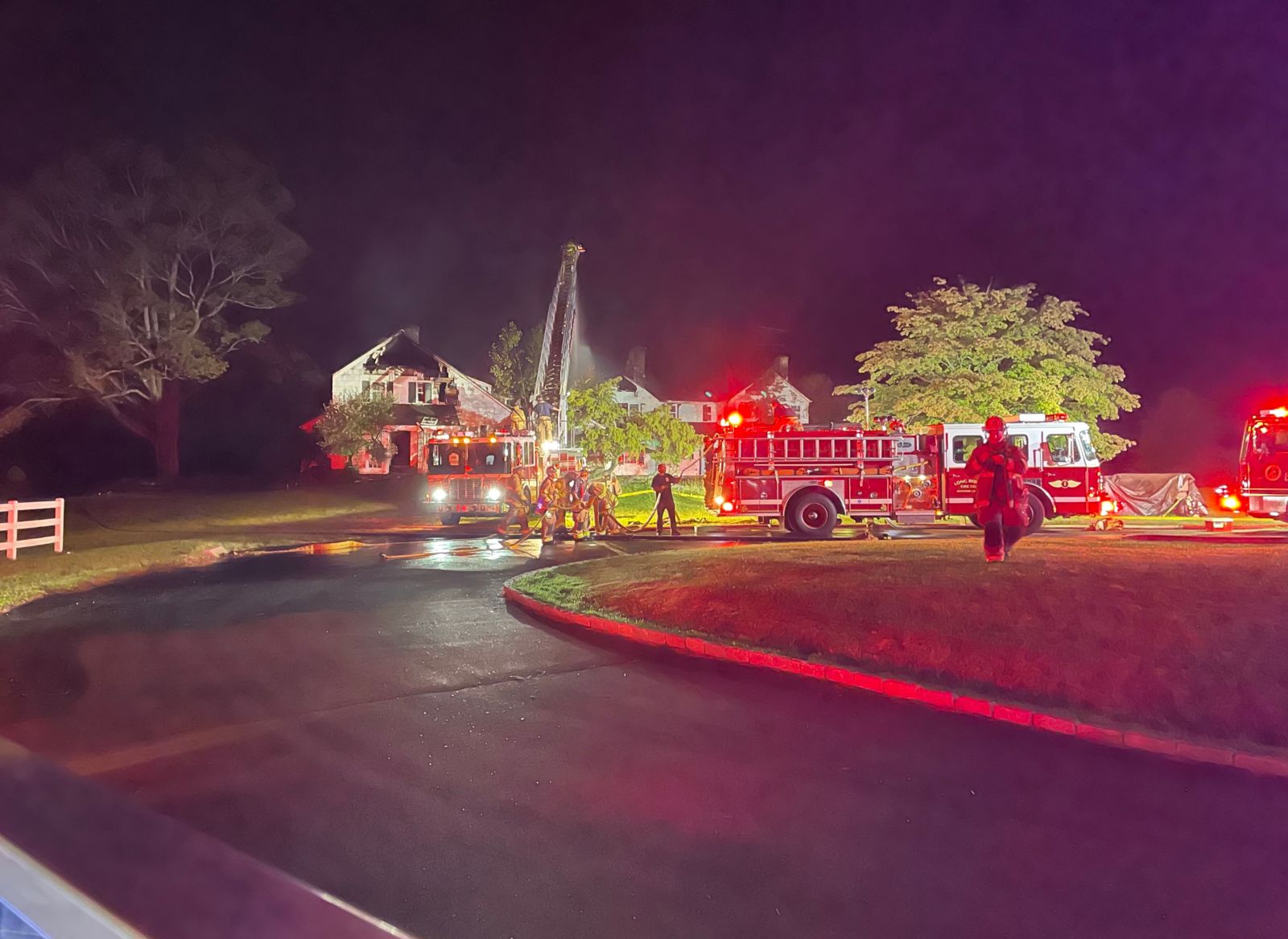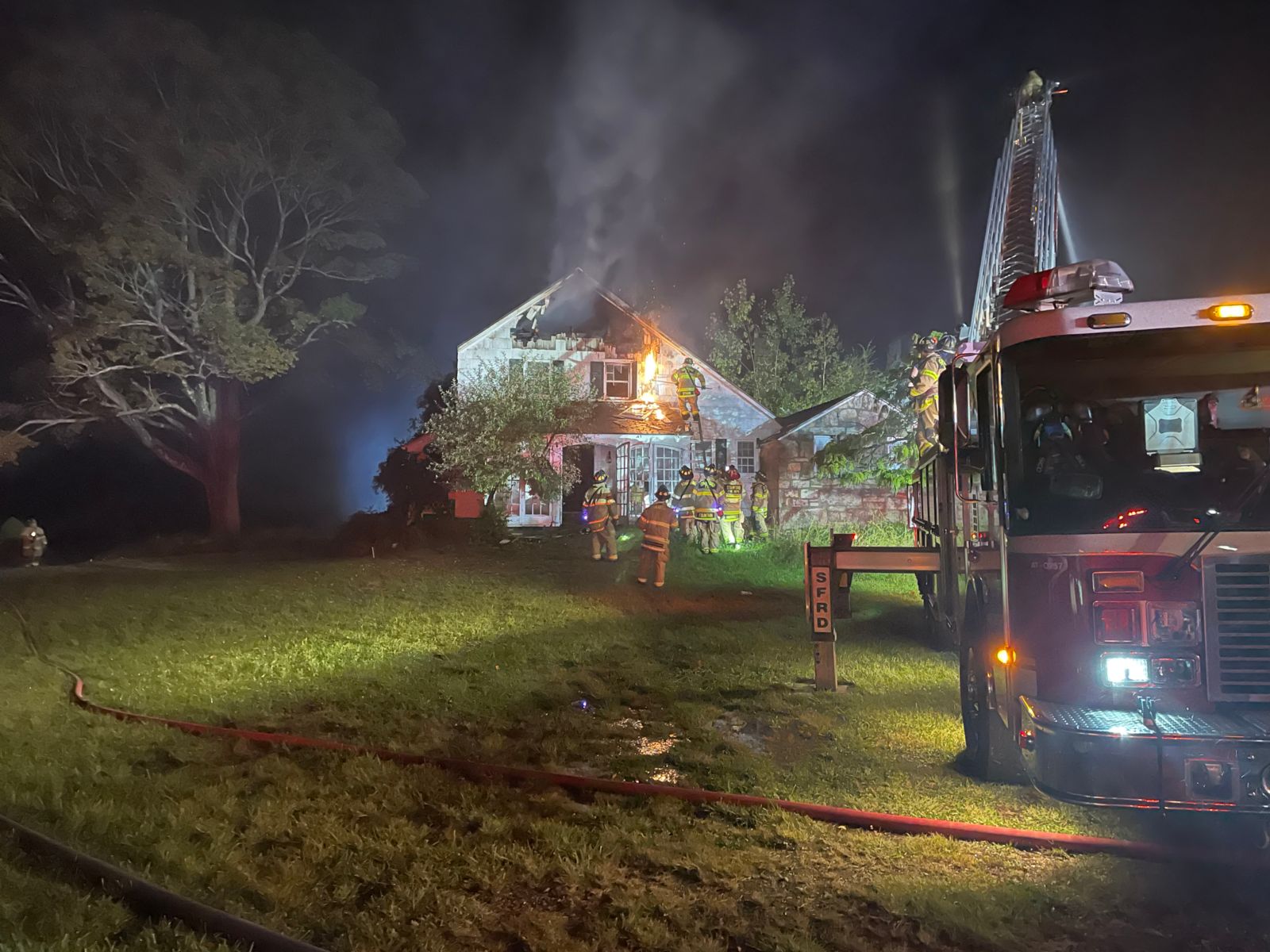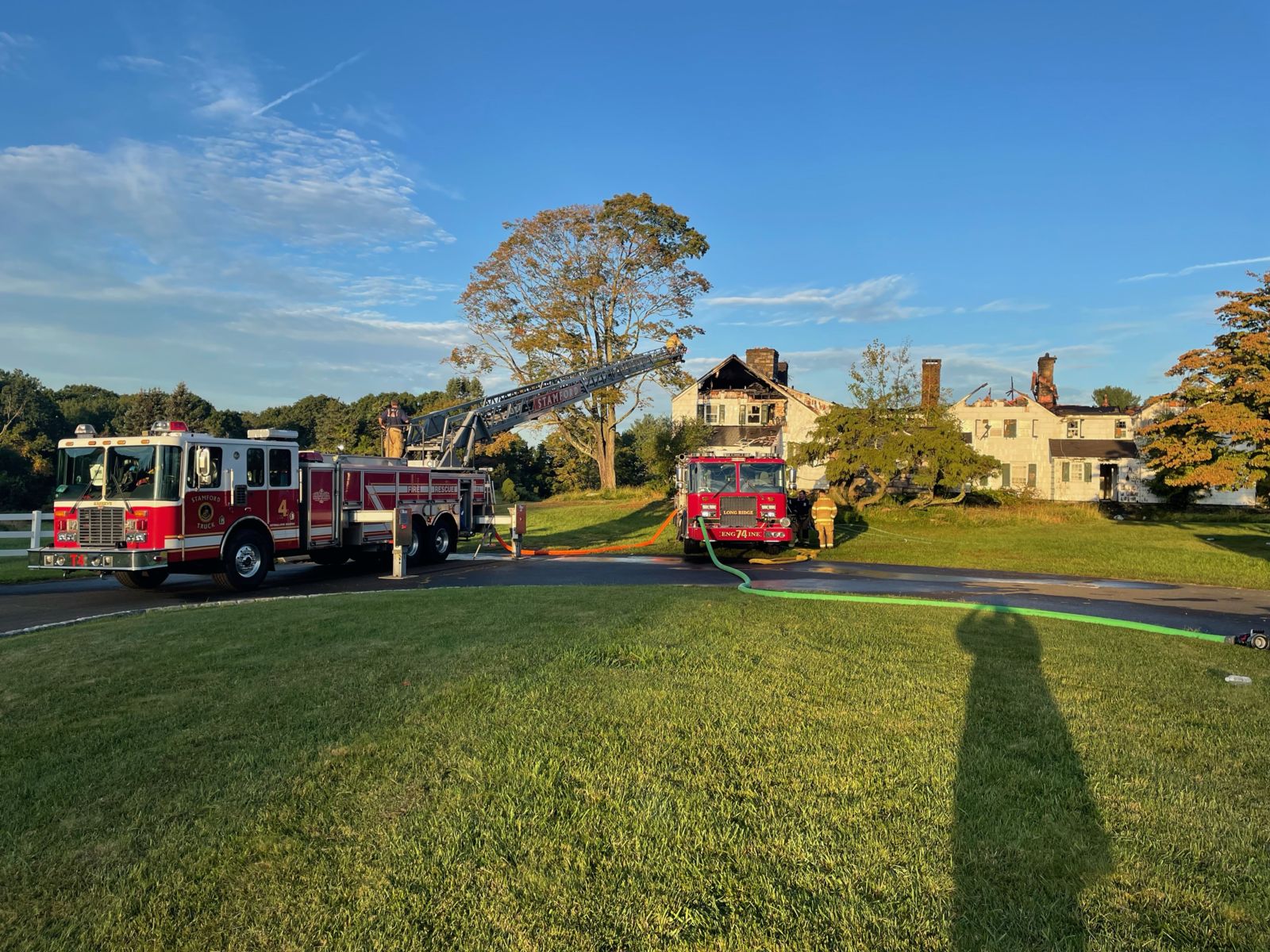 Incident Details (if applicable):
Incident Number: 21-08323
Incident Location: 579 Erskine Road, Stamford, CT 06903
Incident Date: 2021-10-02 18:51:00.0
CONTACT INFO:
Fire Captain, PIO Philip Hayes
(203) 977-5600