Share This Story, Choose Your Platform!
Firefighters Quickly Contain Fast Moving Fire Above Local Businesses
COMMERCIAL STRUCTURE FIRE QUICKLY CONTAINED BY STAMFORD AND BELLTOWN FIREFIGHTERS.
STAMFORD, CT (September 25, 2021) – At 03:54 PM, Stamford and Belltown firefighters were dispatched to a report of a fire in a restaurant at 18 Belltown Road in the Belltown neighborhood of Stamford.
4 Engine Companies, 1 Truck Company, 1 Heavy Rescue Company, the Shift Commander, and volunteer firefighters from the nearby Belltown Fire Department responded to the scene.
The first-arriving Fire Chief found fire visible from the attic space of a restaurant located at this address. The fire was also rapidly extending through the attic space of an adjacent barber shop and into an apartment located at the rear of the structure.
Firefighters began immediate extinguishment operations and were able to contain the fire damage to the attic space above the restaurant and barber shop. The apartment in the rear of the building sustained smoke and water damage.
The fire was placed under control within 60 minutes of the arrival of the first fire units.
One firefighter was injured during the course of fire extinguishment and was transported by Stamford Emergency Medical Services (SEMS) to Stamford Hospital for further evaluation.
Additional scene support was provided by Stamford Emergency Medical Services, the Stamford Police Department and the Stamford Fire Department Mechanical Division Scene Support Unit.
The Stamford Fire Marshal's Office is investigating the cause and origin of the fire.
The photos below have been cleared for use by all press/media agencies. Photo credit to the Stamford Fire Department.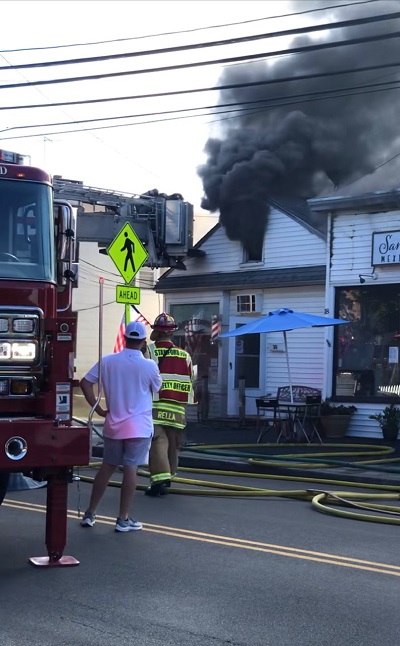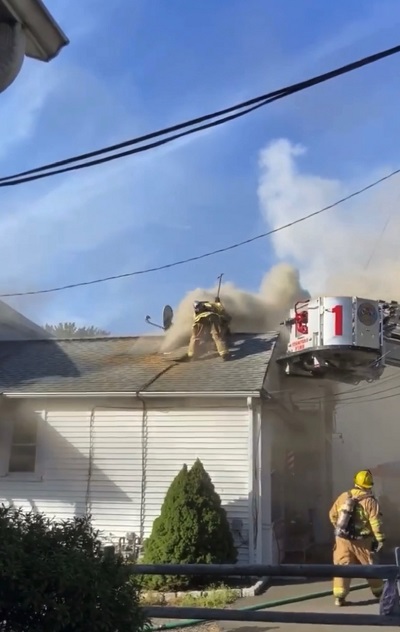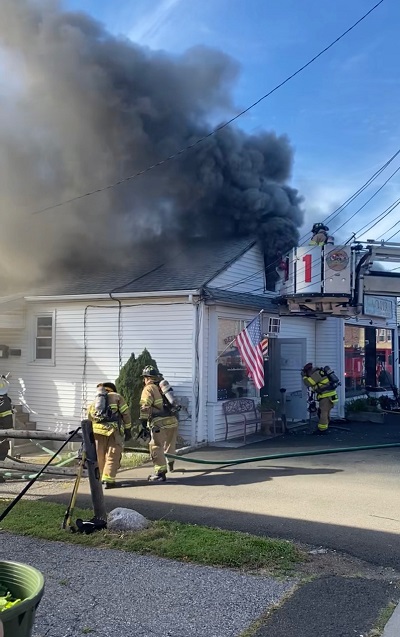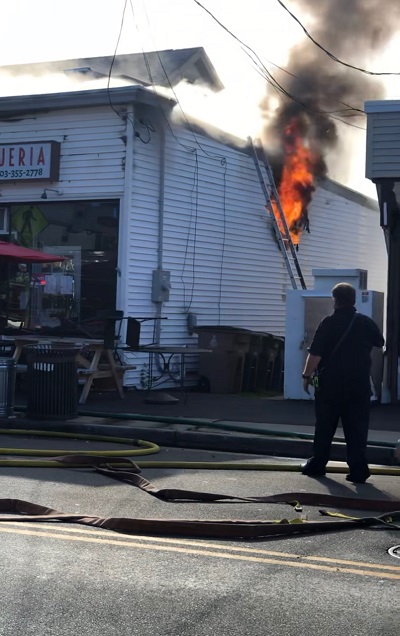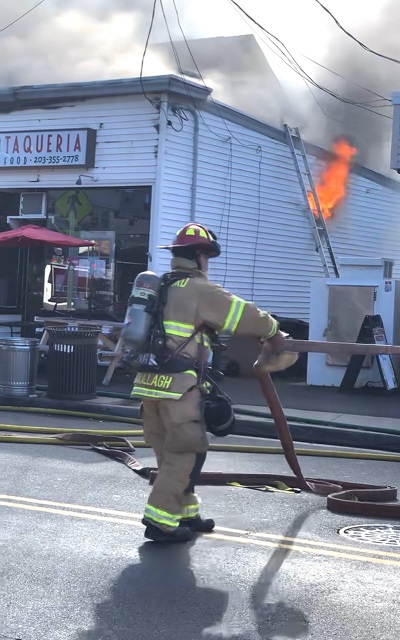 Incident Details (if applicable):
Incident Number: 21-08099
Incident Location: 18 Belltown Road
Incident Date: 2021-09-25 15:54:00.0
CONTACT INFO:
Deputy Fire Chief Matthew Palmer
(203) 977-5600