Share This Story, Choose Your Platform!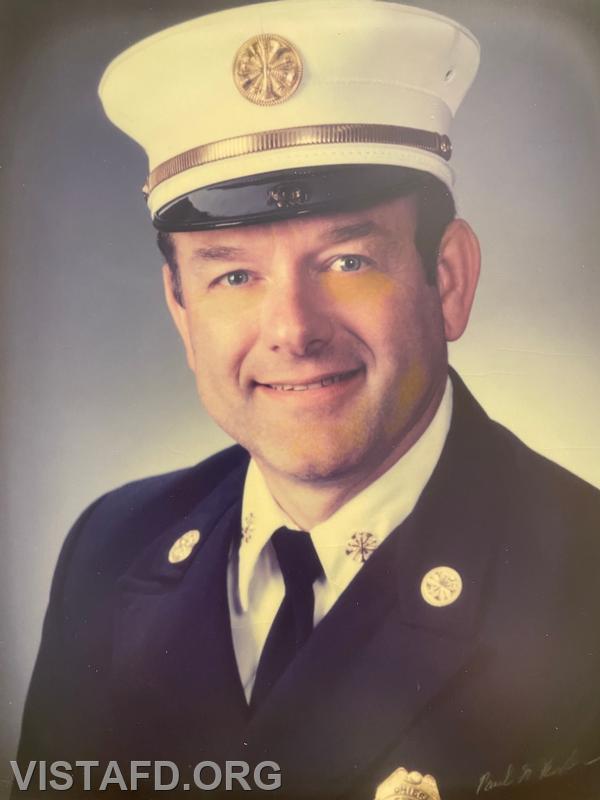 It is with deep regret that the Stamford Fire Department announces the passing of retired Firefighter Curtis R. Darragh, Jr., 77, resident of Milford, NH. He went home to be with the Lord on September 13, 2021, at Southern New Hampshire Medical Center, Nashua, NH. He was born on December 18, 1943, in Peekskill, NY, the son of Curtis R. Darragh, Sr. and June L. (Van Tassell) Darragh.
His father died during combat in the Battle of the Bulge in World War II, eight days before his first birthday. He never met his father and both he and his sister were raised by their grandparents. Curtis had been employed as a firefighter for the City of Stamford, CT for 25 ½ years and volunteered in Vista, NY, coming up thru the ranks as a Lieutenant, Captain, Assistant Chief and ultimately serving as Chief. He moved from New York in 1993 and had made his home in Milford, NH for the past 28 years. He retired in 2017, after working as a caretaker and head of maintenance at Camp Tevya in Brookline, NH, where he had also worked alongside at the camp with his wife, Nancy, for 17 years. He was an avid hunter, outdoorsman, fisherman, liked hiking and traveling, but most especially he treasured time spent with his family. He was a devoted member of Burns Hill Christian Fellowship in Milford, and loved the Lord Jesus Christ with all his being. Curtis was a U.S. Navy veteran having served during the Vietnam War aboard the USS Enterprise.
Family members include his wife of 44 years, Nancy (Behrer) Darragh of Milford, NH; six children, Curtis R. Darragh III and his wife, Nelida, Noalee K. Darragh and her husband, Carl Kristofferson, all of CT, Christian G. Darragh and his wife, Janelle of VT, Shawn E. Darragh and his wife, Donna of FL, Robert R. Hawthorne and his wife, Dr. Anne Silas Hawthorne of NH, Brian J. Hawthorne and his wife, Amy of MA; grandchildren, Curtis R. Darragh IV, Liam P. Darragh and his fiance, Michelle, Ce'Nedra Darragh and her boyfriend, Patrick, Wendy C. Darragh and her fiance, Steven, Logan A. Kristofferson, Ivy N. Darragh, Shawn E. Darragh, Jr., Zachary N. Hawthorne, Avery L. Hawthorne, Brandon J. Hawthorne, and Samantha M. Kent; one great grandchild, Ella; a sister, June L. Gunza and her husband, John, of NY; sisters-in-law, Dorothy Walter and her husband, Richard, Cynthia Waple and her husband, Paul; brother-in-law, David Behrer and his wife, Jan; nieces and nephews, Jason Behrer and Jenna, Mia and Leo, Jessica Behrer, Greg Waple, Andrew Waple, Jennifer and Walter Dunn and Russell, Calvin, Matthew Walter and Laura Walter, Chris and Noreen Harris, Roy and Julie Harris, Gracie and Olivia, Ashley; and numerous cousins.
A memorial service will be held at a later date at Burns Hill Christian Fellowship. In lieu of flowers, donations in his memory may be made to the church at 419 Elm Street, Milford, NH 03055.