Share This Story, Choose Your Platform!
Earlier today, land and marine units from the Stamford Fire Department, Stamford Police Department, and Stamford Emergency Medical Services responded to Long Island Sound, near the east side of Shippan Point for a report of an overturned canoe with people in the water. Initial 911 calls came from residents of Ocean Drive East after they witnessed individuals struggling in the water after their vessel had overturned.
Due to their regular patrol duties, a Stamford Police boat was in the area of Shippan Point when the initial 911 calls were made and were able to reach the scene in less than three minutes.
Upon their arrival, Police found four lifeguards from the nearby Woodway Beach Club actively working to try and save the life of a man that had been pulled from the water and was unresponsive and not breathing. A second man that was in the canoe when it capsized was also found on the shore but was not injured. The four teenage lifeguards work at the Woodway Beach Club and ran several hundred yards down the shoreline after hearing calls for help coming from the water.
Several fire companies also arrived at the scene to also assist with life-saving efforts and removing the man from the remote location along the shoreline. The unidentified man was transported by Stamford EMS to Stamford Hospital where he later succumbed to his injuries.
The Stamford Police Department and the Stamford Fire Department would like to recognize the efforts of the four lifeguards from the Woodway Beach Club. Kinga Srednicka (18), Nicholas Radman (18), Henry Sokolowski (18), and Christian Carson (18) saw the distant commotion, left their normal duties at the beach club, and ran down the shoreline and onto jagged rocks to see what they could do to help. Two of the lifeguards sustained lacerations and minor injuries in their attempt to save the man's life.
While this incident ended as a tragedy, it should be recognized that these four teenagers went above and beyond their responsibilities to get involved.
In appreciation and recognition of their efforts, members of the Stamford Police Department Marine Division and the Stamford Fire Department returned to the Woodway Beach Club this afternoon to recognize the four lifeguards for their efforts. Each lifeguard was presented with a challenge coin from both agencies.
Well done Kinga, Nicholas, Henry, and Christian!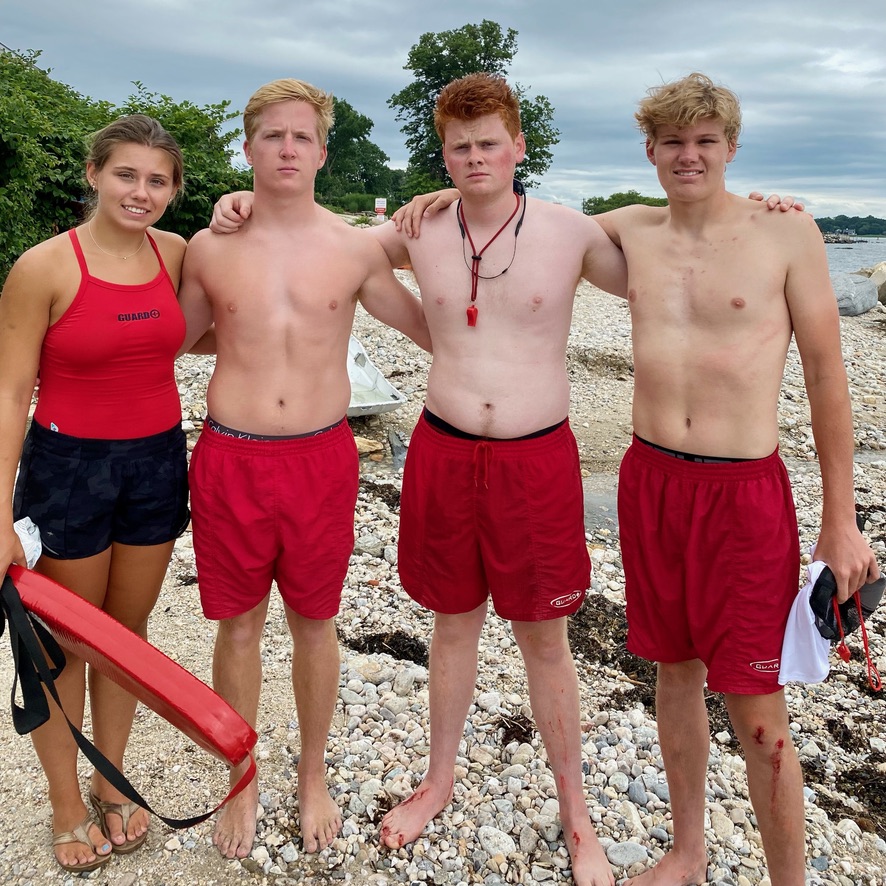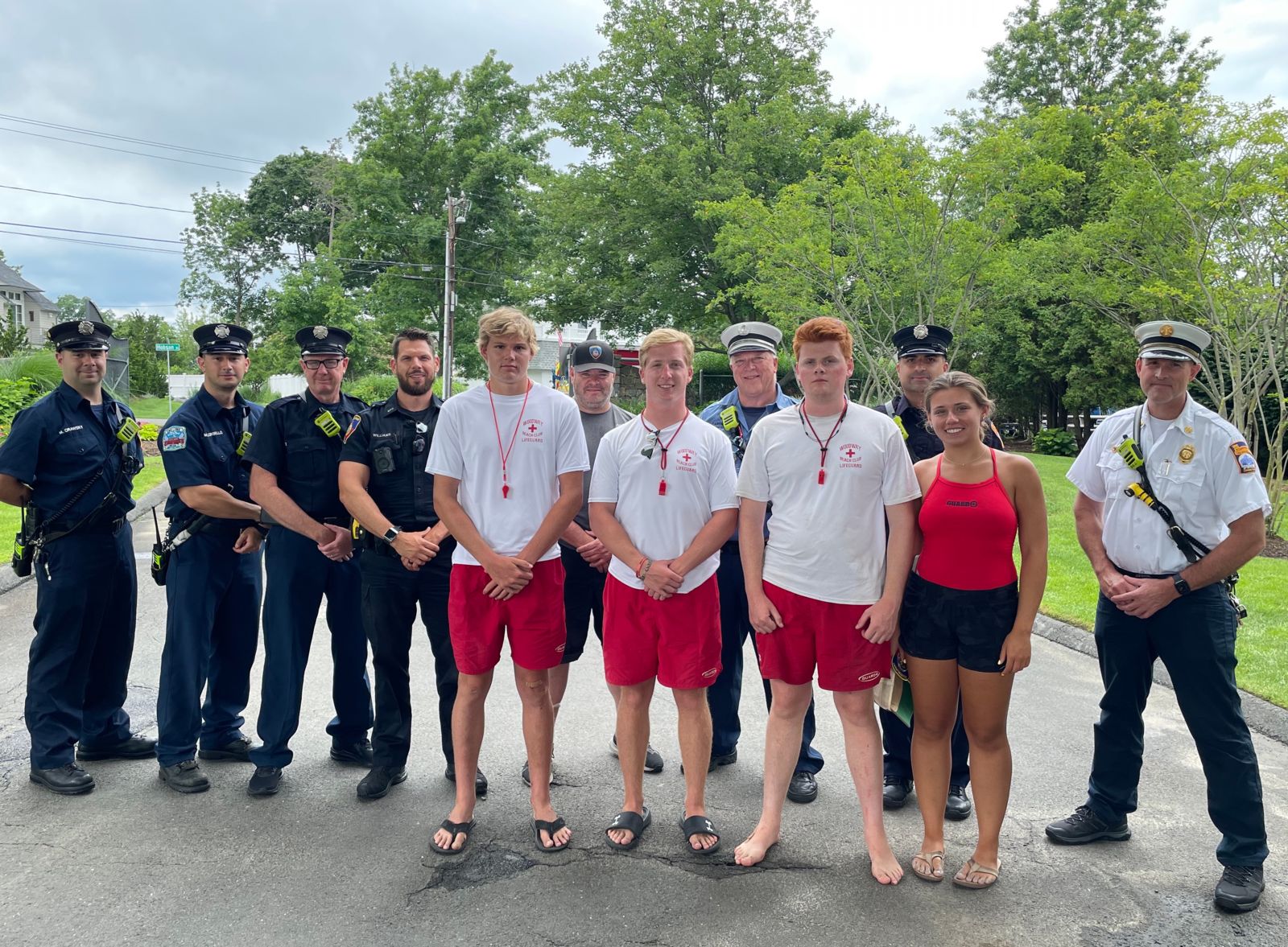 Incident Details (if applicable):
Incident Number:
Incident Location:
Incident Date: 2021-07-10 20:47:00.0
CONTACT INFO:
Public Information Officer, Fire Captain Philip Hayes
(203) 977-5600
Tags: