Share This Story, Choose Your Platform!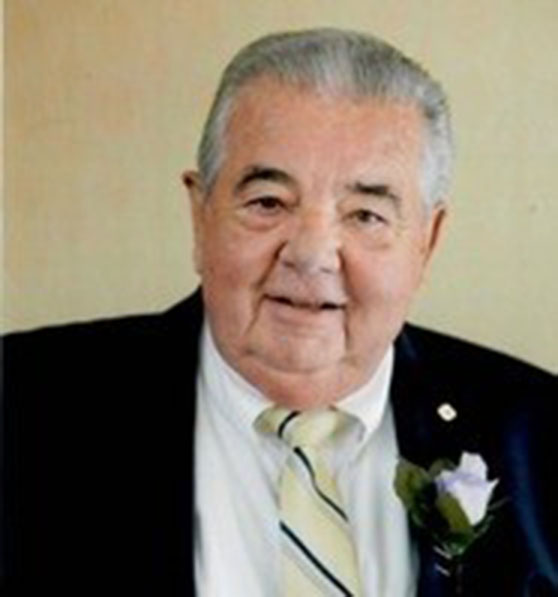 It is with deep regret that the Stamford Fire Department announces the passing of retired firefighter Harold "Bud" Fisher.
Bud passed away on Monday, April 19, 2021, at his home in Sandy Hook, CT. He was born on July 8, 1937, in Stamford to Harold and Mae Frances (McBride) Fisher. He was predeceased by his beloved wife of 54 years, Dolores (Pidge) Fisher.
Bud graduated from Stamford High School and pursued a career as a licensed electrician. In 1965, at the age of 28, Bud joined the Stamford Fire Department. He retired after over 30 years of service. In addition to his service as a Firefighter, he had a successful construction business. Many friends and family members were the recipient of his talents and knowledge in all phases of construction. As a Father, Grandfather and friend, Bud was always someone you could depend on.
Bud is survived by his children; Harold (Buck) Fisher, Jr., who was predeceased by his wife Patricia (Carretto) Fisher, Stephen Fisher and his wife MaryAnn (Benke) Fisher, Sharon (Fisher) Basone and her husband John Basone. Grandchildren; Melanie Holbrook and her husband Andrew, Brendan Fisher, Rachel, Cory and Nolan Fisher, Kali Basone and her husband Michael Ouellette and Phillip Basone. Great-grandchildren; Nadia, Peyton, Colton, and Kora.
There will be a private burial service at St. Johns Cemetery in Darien, Connecticut. In lieu of flowers, memorial donations may be made to: Sandy Hook Volunteer Fire and Rescue, P.O. Box 783, Sandy Hook, CT 06482 or Newtown Volunteer Ambulance Association, Inc., P.O. Box 344, Newtown, CT 06470.