Share This Story, Choose Your Platform!
Early Sunday evening, Stamford Fire units were dispatched to the area of 28 or 32 Glenbrook Road for a report of an explosion and fire. Three Engine Companies, a Ladder Company, a Rescue Company, an Incident Commander and a Rapid Intervention Team responded.
On arrival, it was quickly determined that the correct incident address to be 22 Glenbrook Road. Investigating Companies reported smoke on the fourth floor, coming from a single apartment. A second alarm was immediately sounded, bringing an additional Engine and Truck Company to the scene. Hose lines were stretched up the interior stairs to the fourth floor, where a quick fire attack extinguished the apartment fire in just a few minutes. Victim searches of the fire apartment and adjacent apartments confirmed that there were no civilian casualties. The fire was confined to the one apartment, but there was extensive water damage to several apartments on the third and fourth floors caused by a sprinkler that had activated just as crews were entering the apartment.
The current occupant of the apartment could not be found on the scene. The Stamford Fire Marshal Office is actively investigating the cause of the fire. At the time of this release, there were no residents in need of relocation.
One firefighter was transported and later released from Stamford Hospital for an incident-related condition. Stamford EMS, Stamford Police, and the Stamford Fire Mechanical Division all assisted with scene operations.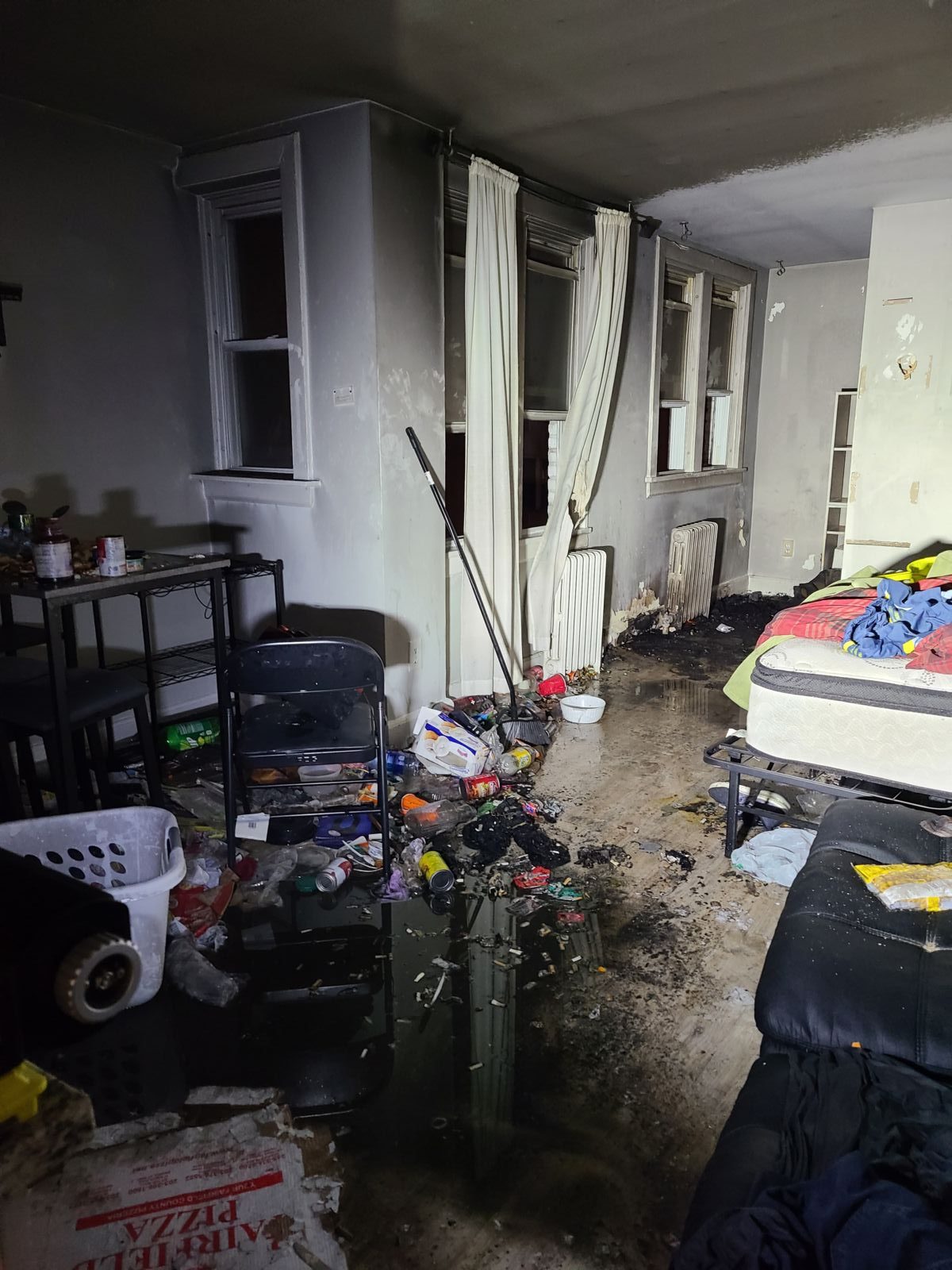 Incident Details (if applicable):
Incident Number: 21-2066
Incident Location: 22 Glenbrook Road, Stamford, CT
Incident Date: 2021-02-28 18:00:00.0
CONTACT INFO:
Public Information Officer Philip Hayes
(203) 977-5600
Tags: