Share This Story, Choose Your Platform!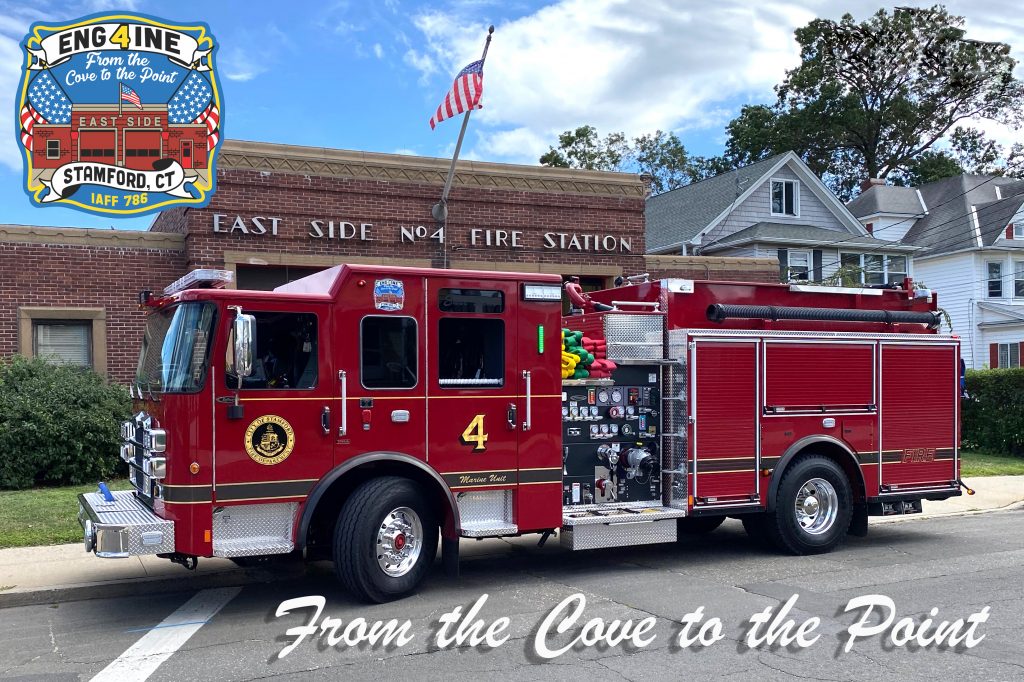 The Stamford Fire Department is pleased to announce that it has placed into service a new Engine 4 today. Engine 4 is stationed in the Eastside Fire Station on Shippan Avenue and primarily serves the Shippan, Cove, and East Side neighborhoods of Stamford.
More Pictures & Video Below
The new Engine 4 is a 1500 GPM 2020 Pierce Enforcer. The unit has been equipped with everything the previous Engine had and more, including a 30-gallon onboard foam tank.
The Engine is the result of a hard-working apparatus committee consisting of Deputy Chief Eric Lorenz (Chairperson), Deputy Chief Matt Palmer, Mechanical Supervisor Frank Docimo, and Fire Captain Joseph Dombrowski. The apparatus was purchased from Firematic of Rocky Hill, Connecticut. Michael Hanratty was the Sales Manager.