Share This Story, Choose Your Platform!
Cognetta's Funeral Home Suffers only Minor Smoke and Water Damage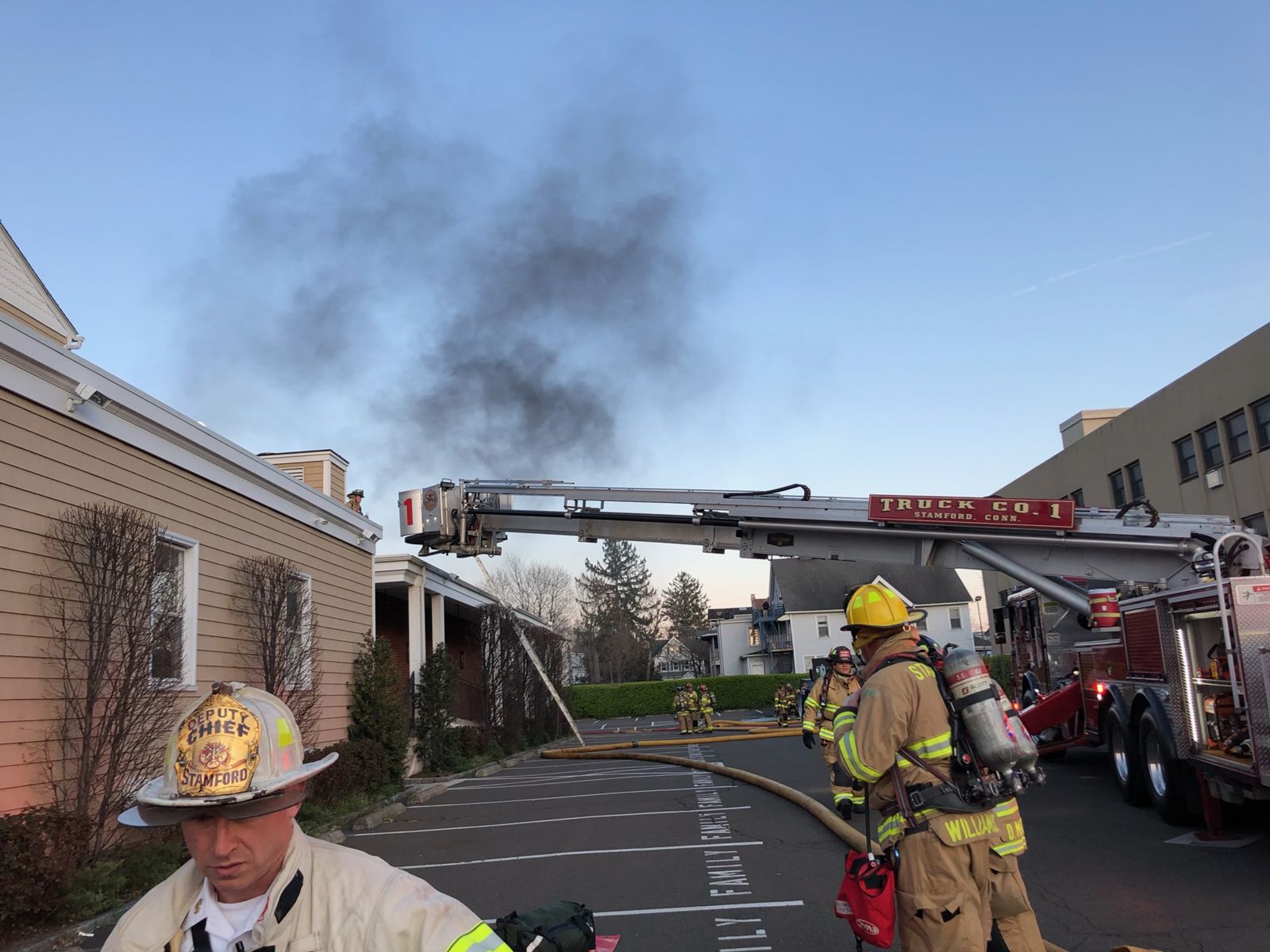 At 18:43 hours, while returning from a previous EMS incident, Stamford Fire Engine 4 from the East Side Fire Station observed a heavy smoke condition in the area of Myrtle Avenue and Frederick Street and began their response. The observation was reported to fire dispatch where they were just beginning to receive 911 calls about a smoke condition in the same area.
Engine 4 arrived on the scene at 104 Mrytle Avenue, Cognetta's Funeral Home, just over a minute later and reported thick, black heavy smoke billowing from a chimney in the center of the building. A light smoke condition was also observed coming from a basement entrance at the rear of the building. A 2-1/2" hose line was stretched into the basement where crews discovered a malfunctioning crematory chamber. Crews worked quickly to contain the fire and ensure that it did not extend beyond the crematory chamber. Twenty-two firefighters arriving on three Engines, one Ladder Truck, one Rescue, and one Incident Commander worked quickly to bring the incident under control with only minor smoke and water damage to the building.
Investigators from the Stamford Fire Department Fire Marshals Division are investigating the incident.
Stamford EMS stood by at the scene but were not needed.
Incident Details (if applicable):
Incident Number: 20-02636
Incident Location: 104 MYRTLE AVE STAMFORD, CT
Incident Date: 2020-04-06 18:41:00.0
CONTACT INFO:
Fire Captain, PIO Philip Hayes
(203) 977-5600
Tags: