Share This Story, Choose Your Platform!
(Stamford, CT. 4/29/19): At 11:03 AM a Stamford police officer, working a traffic detail in the city's South End, observed smoke coming from a vacant builing at the corner of Dock and Atlantic Streets. The officer immediately called for help bringing the Stamford Fire Department to the scene by 11:07 AM. A working fire was found in a vacant 1 1/2 story wood frame garage on the property of 37 Manhattan Street. Firefighters immediately attacked the fire from the Dock Street side while other companies approached from Manhattan Street and assisted from there. The fire was quickly brought under control within 25 minutes of arrival. The building was searched for reported occupants but none were found. A total of three handlines were stretched to control the fire and firefighters overhauled the building from a tower ladder. The building suffered major fire and water damage throughout and the fire was contained to the building of origin. The cause of the fire is under investigation by the Stamford Fire Marshal's Office. Stamford Police provided traffic control and Stamford EMS stoodby if needed. There were no reported injuries. A total of four engine companies, one truck company, the heavy rescue company and duty deputy chief responded to the fire with a total of 32 firefighters. The final fire company left the scene at 12:49 PM.
Due to the diligence of the police officer on duty at the intersection, the fire was identified early in it's incipient stage and the fire department responded without delay.
Official Stamford Fire Department Photos: Credit Captain Philip Hayes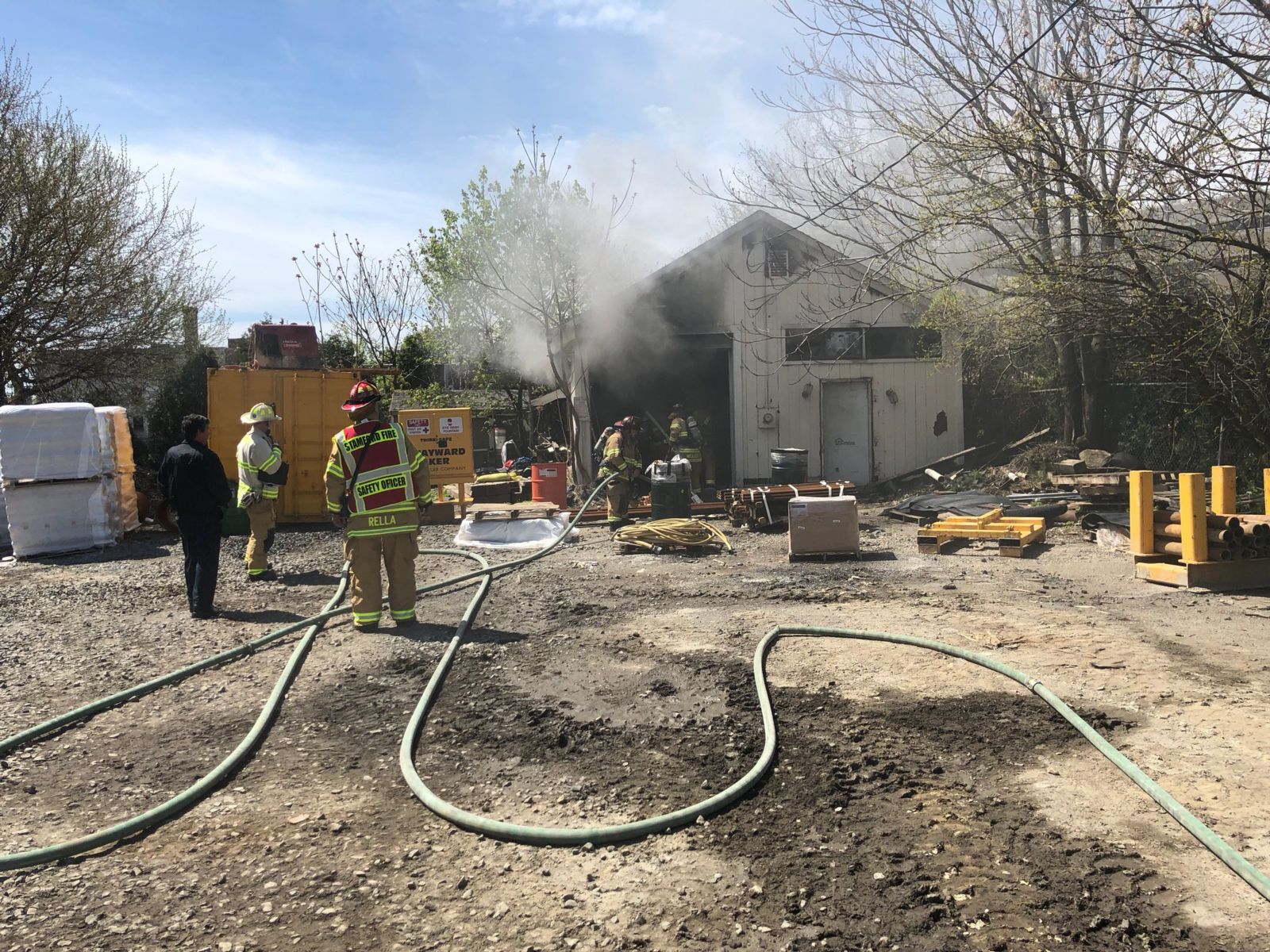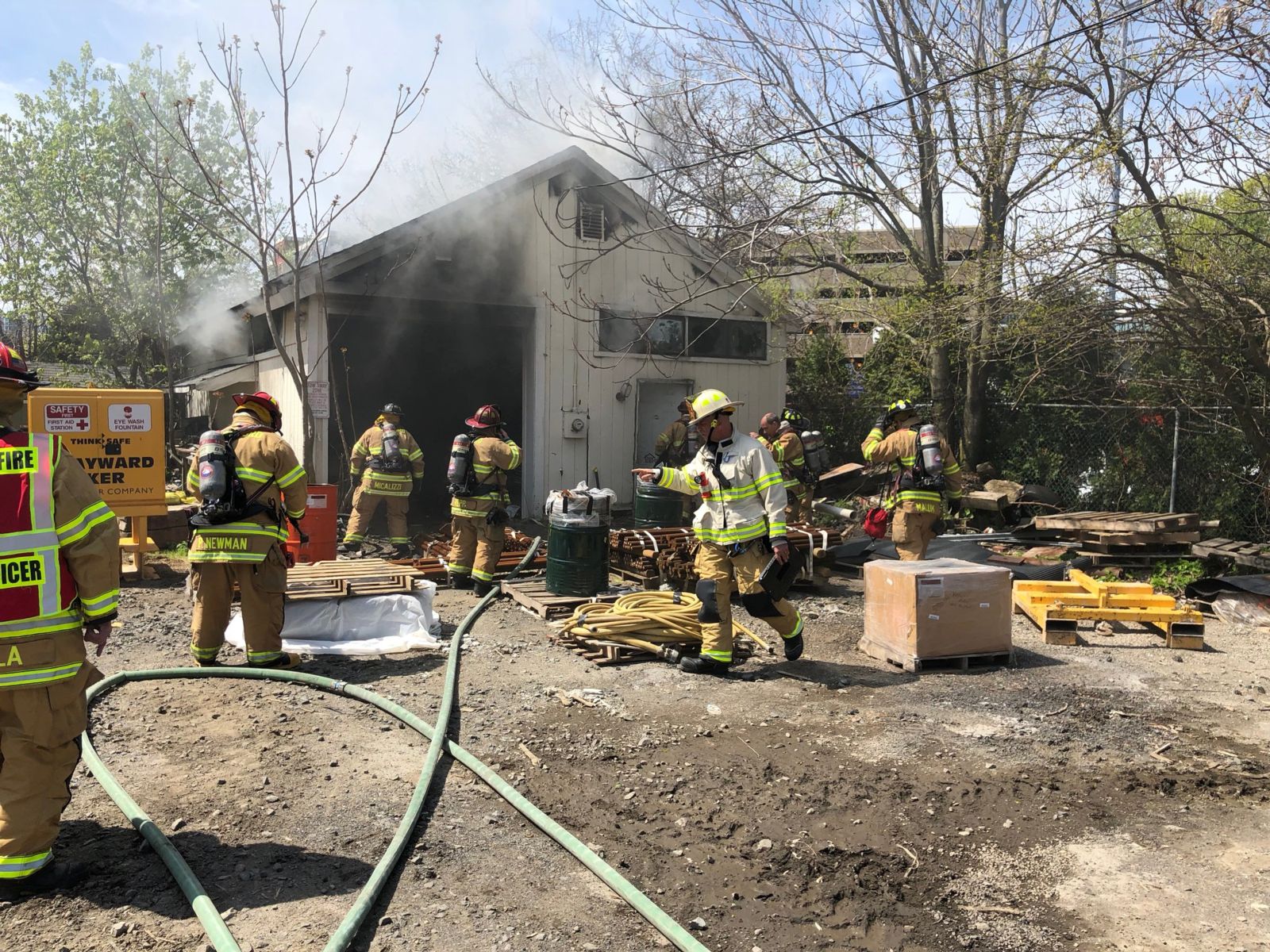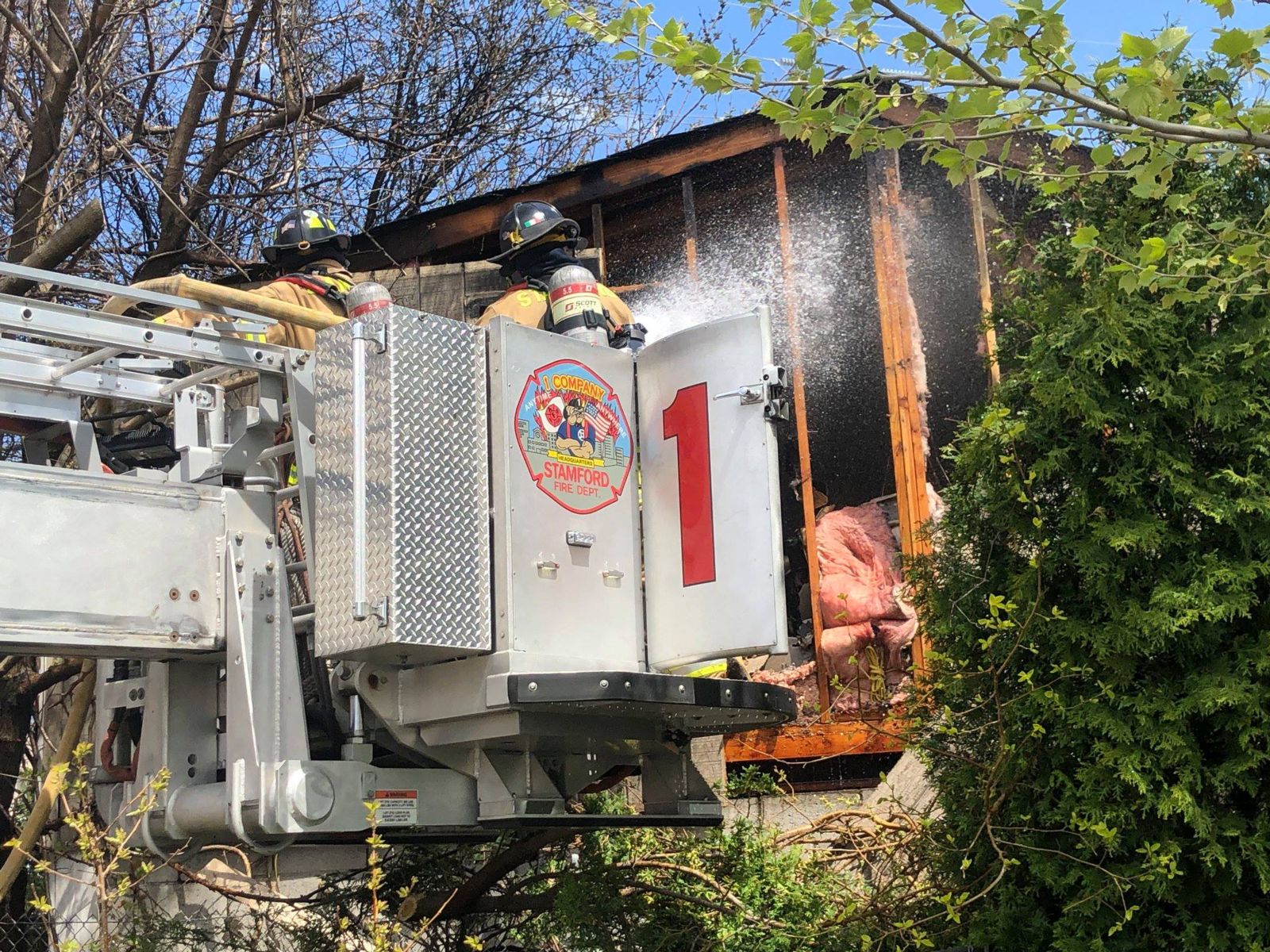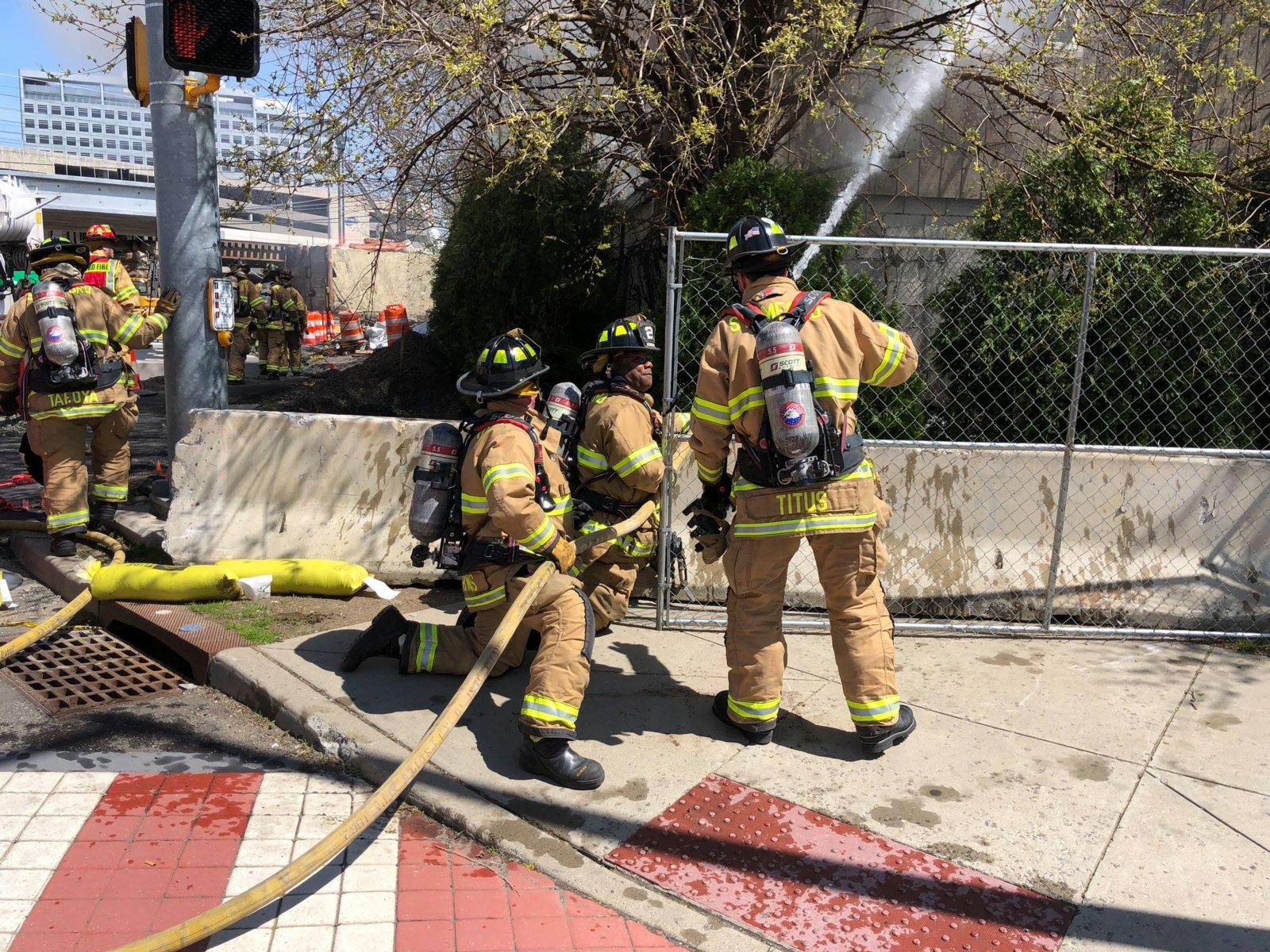 Incident Details (if applicable):
Incident Number: 19-03555
Incident Location: 37 Manhattan St., Stamford, CT. 06902
Incident Date: 2019-04-29 11:03:00.0
CONTACT INFO:
Deputy Fire Chief Patrick Tripodi
(203) 977-5600
Tags: