Share This Story, Choose Your Platform!
Stamford, CT. October 4, 2018: At approximately 3:18 AM a fire broke out within a large pile of refuse located at the City Carting and Recycling facility located at 61 Taylor Reed Place in the Glenbrook section of the city. City of Stamford career and Glenbrook volunteer fire companies arrived at 3:22 AM to find a large pile of refuse burning within the transfer facility at that location. The building was unoccupied at the time of the fire but was almost filled to capacity with refuse awaiting transfer out to a refuse to energy facility. Firefighters initiated an attack with hoselines to protect the metal building and begin extinguishing the fire. A tower ladder was set up and the fire was attacked with a master stream nozzle capable of 1000 gallons of water per minute. City Carting employees utilized heavy equipment to pull the piles of burning refuse apart while firefighters extinguished the remaining fire. The fire was declared under control at 4:49 AM. There was no noted damage to the facility nor any heavy equipment. There were no injuries reported. The cause of the fire is under investigation by the city fire marshal's office. Stamford Police provided traffic control and Stamford EMS paramedics stood by while firefighters worked to control the fire.
A total of five (6) engine companies (including two Glenbrook engines), one (1) truck company, the heavy rescue company, and a command vehicle responded with a total of 41 firefighters. Several police units and one paramedic ambulance also responded. The final fire department unit left the scene at 7:04 am.
Supplied photo is an offical City of Stamford Fire Department photo of the scene.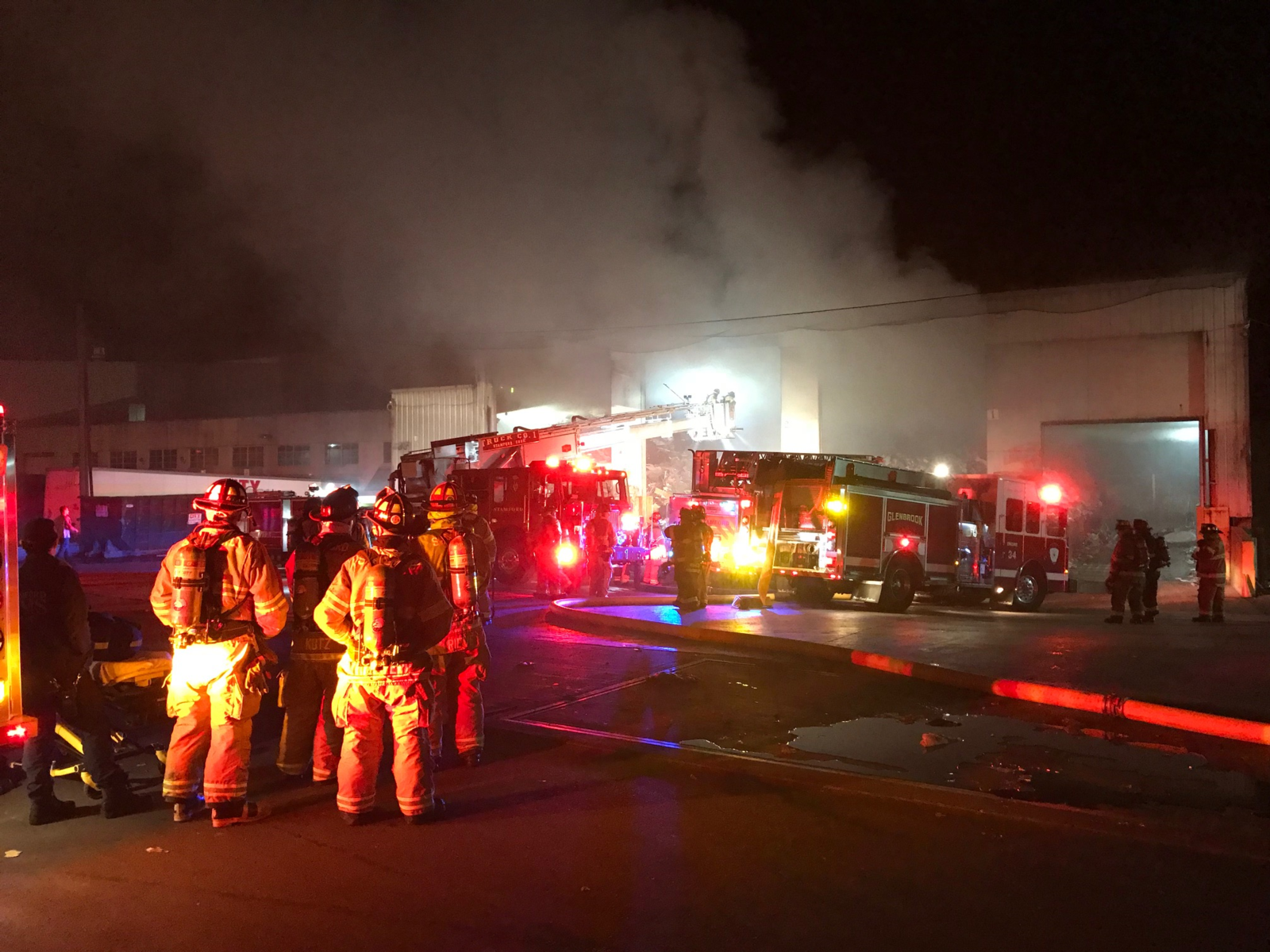 Incident Details (if applicable):
Incident Number: 18-8887
Incident Location: 61 Taylor Reed Place, Stamford, Ct. 06906
Incident Date: 2018-10-04 03:18:00.0
CONTACT INFO:
Deputy Fire Chief Patrick Tripodi
(203) 977-5600