Share This Story, Choose Your Platform!
Retired Stamford Firefighter Charles W Haggerty has amassed quite a collection of firefighting memorabilia and was featured in an August 8, 2018, SNN news broadcast in Sarasota, Florida. Charlie was a supernumerary Firefighter before becoming a Regular Fireman of the SFD on July 30, 1958.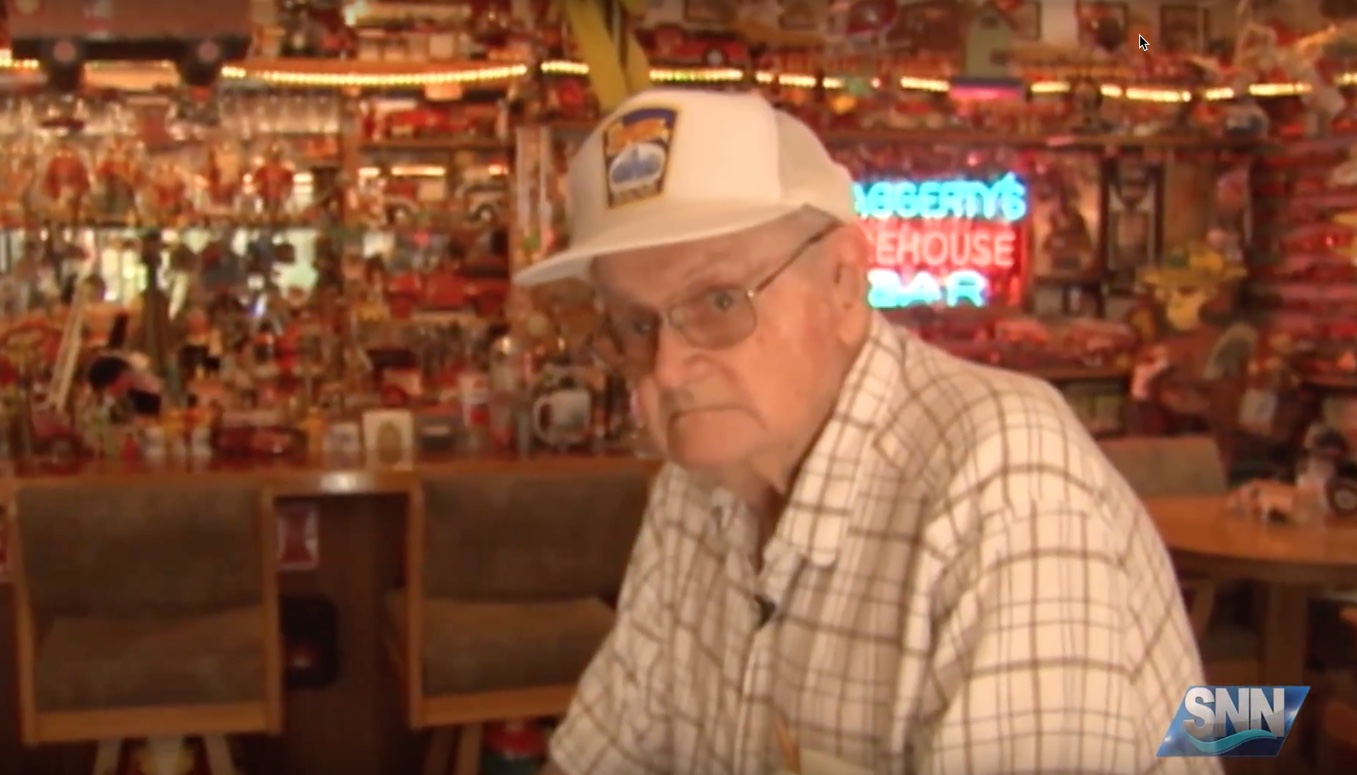 Also becoming regular firefighters with Charlie on that date were: Henry L. Strock, Theodore Farfaglia, Donald W. Ryan, Henry J. Wozniak, Joseph M. Minkiewicz, Julian J. Nosznzo, William R. Wood, James J. McCann, Richard G. Woods, Dennis S. Behunick, Carmine Frangione, Robert D. Wetmore, Arthur J. Leary, George T. Searles, Anthony T. Tomczyk, Donald M. Woods, James D. Harrington, Gerald LaBlanc, John A. Ginolfi, John R. LaBati, Francis J. Osker, John R. Hogan, Thomas L Rosso and Edward J. Malarkey
Charlie retired on August 14, 1981. Stay strong Charlie, your brothers in Stamford thank you for your service to the community, this Fire Department and wish you the best!
SARASOTA – Walking into Jean & Charlie Haggerty's home, you'd think one room fell right out of a museum.

Charlie Haggerty spent 25 years as a firefighter in Stamford, Conn., and has been collecting firefighter memorabilia for the past 44 years.

With help from money from Jean's father, he built a room in their Sarasota home to hold all of his collectibles.

Charlie's wife Jean says eventually some of the pieces will go to a fire museum in Stamford.

—- http://www.snntv.com/2018/08/08/someone-on-the-suncoast-you-should-know-charlie-haggerty/