Share This Story, Choose Your Platform!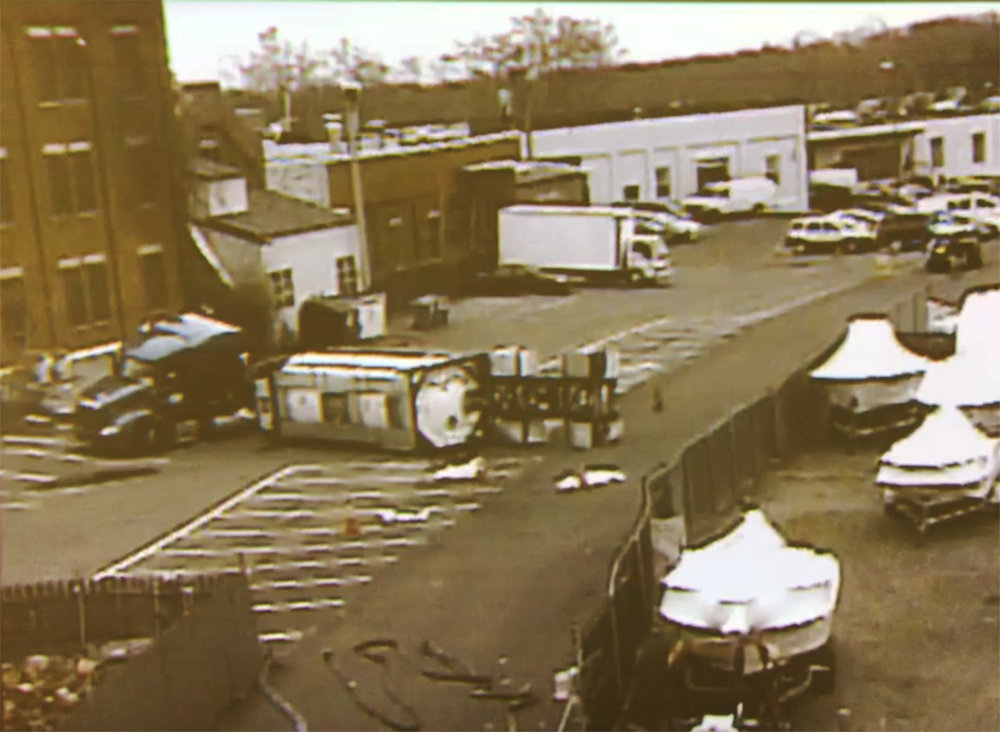 At 08:08 am, the Stamford Dispatch Center received a 911 call for an overturned tanker truck at 391 Fairfield Avenue. Three engines, a ladder truck, a rescue company, a hazardous materials response unit and a command unit were dispatched to the incident. First arriving units found an 18 wheel tanker truck carrying 34,000 pounds of Methyl Methacrylate laying on its side in the rear of 391 Fairfield Ave. There were no leaks visible. Methyl Methacrylate is an extremely flammable chemical so SFD units established an initial safe zone, evacuating citizens in the immediate area of the incident. The driver of the truck was not injured and nobody in the immediate area was reported to be sickened or injured.
Stamford EMS, members of the Stamford Fire Marshal's Office, the Connecticut Department of Energy and Environmental Protection, Stamford Police and Connecticut State Police are all on at the scene working with the SFD to bring the incident to a safe conclusion.
As of 11:00 am, the safe zone is being expanded to 1000 feet in all directions, in preparation for the uprighting of the tanker truck by Lone Star Tow Service. Anybody within this area is being ordered to leave as a safety precaution.
Incident Date: Monday, April 30, 2018 at 8:00 AM
Incident Location: 391 Fairfield Avenue