Share This Story, Choose Your Platform!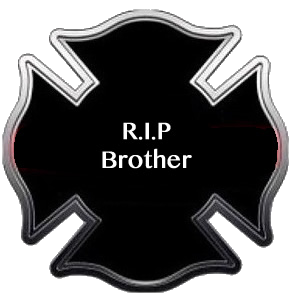 Nikodem J Kowaleski Jr died peacefully at home on January 9, 2017. He was 90.
He was the son of the late Nikodem Sr and Weronika Domalewski Kowalewski.
A lifelong resident of Stamford, CT, he graduated from Stamford High School and Fordham University. He served in the US Army during the Korean War receiving both the Purple Heart and the Korean Service Medal. He was honorably discharged.
He was a Stamford firefighter for over 36 years who achieved the rank of Captain. He loved music and singing. He was a member of various choirs including the Serendipity Choral. His highest honor was singing a solo for Pope John Paul II at the Vatican in Rome. He was a blood donor who gave over 25 gallons to the American Red Cross. He was also an avid golfer.
He is survived by his children, Timothy Kowaleski, TinaMarie Thomas and Suzanne Kowaleski and his grandson Nickolas Kowaleski.
He was predeceased by his brothers, Joseph and John and his sister Frances.
A mass of Christian Burial will be celebrated at 11 a.m. Saturday February 4th at Holy Name 0f Jesus Church, 325 Washington Blvd., Stamford, CT. Burial will follow at St. John's Cemetery, 25 Camp Ave., Darien, CT.
In lieu of flowers, memorial donations can be made to the Beltown Fire Dept., 8 Dorlen Rd., Stamford, CT.
Family has entrusted the funeral arrangements to the Bosak Funeral Home, 453 Shippan Avenue in Stamford. If you would like to leave an expression of sympathy for the family online, please sign the guestbook at www.bosakfuneralhome.com or visit the funeral home Facebook page at www.facebook.com/bosakfuneralhome to share memories of Nikodem with his family.