Share This Story, Choose Your Platform!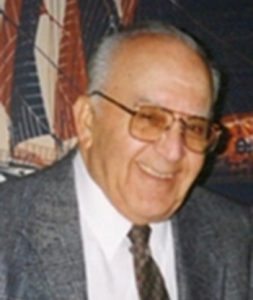 Michael F. Piacenza passed away peacefully on Friday, December 9, 2016 at age 92. Born and raised in Stamford, CT, he was the son of the late Leonard and Assunta Dagilia Piacenza.
Michael was a World War II veteran, having served for the U.S. Army, and a firefighter for the city of Stamford for 37 years. Michael was a devoted member of the Kingdom Hall of Jehovah's Witnesses.
He is survived by his son, Michael Piacenza and his wife Laurel of Derby; son Robert Piacenza and his wife Janet of Norwalk; four grandchildren, Shannon, Erin, Laura, Jamie Piacenza; great granddaughter, Jori Piacenza; sisters in law, Theresa Piacenza, Ann Lind and Ginny Molinaro; devoted caretaker George Boadu, and several nieces and nephews.
In addition to his parents, Michael was predeceased by his beloved wife, Theresa Salatino Piacenza, three brothers, Louis, Angelo, Adam Piacenza, and a sister, Rosemarie Roberto.
Family and friends may call at The Nicholas F. Cognetta Funeral Home & Crematory, 104 Myrtle Avenue, Stamford, CT on Wednesday, December 14, 2016 from 4:00PM to 8:00PM Interment will be at Fairfield Memorial Park Cemetery on Thursday at 10:30AM. A memorial talk will be given at the Kingdom Hall of Jehovah's Witnesses at 891 Newfield Ave, Stamford, CT at a later date.
In lieu of flowers, memorial donations can be made in Michael's name to the Stamford Firefighters Local 786 Burn Foundation: 629 Main Street, Stamford, CT 06901.
For online condolences please visit www.Cognetta.com