Share This Story, Choose Your Platform!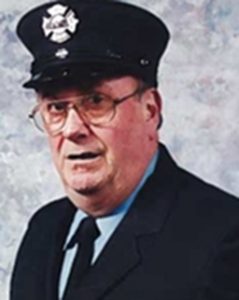 David L. Roberts, 79, returned to his heavenly home on February 23, 2016 after a valiant battle with Alzheimer's. David was born to the late Leonard (Bert) and Alice Oestmann Roberts, in Stamford, CT.
David was blessed with a loving family and many cherished friends. He married his best friend and the love of his life, Nancy Giancola, in July of 1960 in Stamford, CT.
David is survived by his wife, Nancy; his daughter Elizabeth A. Metcalf and her husband John; and his pride and joy, his grandson Jonathan DiBenedetto.
David is also survived by one nephew, Richard Wesson and his wife Barbara and by great-nephews: Brian Wesson (Kellen) and Derek Wesson of Grafton, WI, Austin King of Washington, D.C., and Travis King of Melbourne, Australia, and great-nieces Ashley Wesson and Megan Wesson, of Grafton, WI.
He was predeceased by his parents, Bert and Alice Roberts; his only sister, Doris Roberts Wesson, a brother in law, George Wesson of Brown Deer, WI and a niece, Professor Caren Wesson-King.
David was a graduate of Stamford High School class of 1954. After graduation, he entered the United States Navy where he began his career as a naval photographer. He was honorably discharged in 1957 and continued his career as a photographer with the Stamford Advocate. During this time, he became a Stamford Firefighter to which he served many years. His career with the Fire Department was his passion. He retired with the department after 33 years of service.
Family and friends may call at Lacerenza Funeral Home on Saturday, February 27, 2016, 9:00 a.m. – 10:30 a.m. with a mass of Christian Burial at 11:00 a.m. at The Church of the Holy Spirit, Scofieldtown Road, Stamford, CT. Burial will be at Oaklawn Cemetery Oaklawn Ave., Stamford, CT.
In lieu of flowers, memorial donations in David's name may be made to The Stamford Firefighters Local 786 Burn Foundation, 629 Main Street, Stamford, CT 06901 or Alzheimer's Chapter, South West Region Office, 607 Main Ave. Norwalk, CT 06851
The family would like to thank to Danielcare, and give special thanks to Gladys Amponsem for the love, outstanding care and tenderness that she has provided Dave during the many months of his illness. Thank you to Dr. Michael Fusco for his assistance and Caring Hospice Service for their guidance. A special thank you to Monsignor Kevin Royal and Deacon Paul Jennings for their prayers and support.
To leave a condolence visit www.lacerenzafuneralhome.com