Share This Story, Choose Your Platform!
Incident Number: SFR15-05080
Incident Date: Thursday, June 25, 2015 at 7:00 PM
Incident Location: 1 ATLANTIC ST, STAMFORD, CT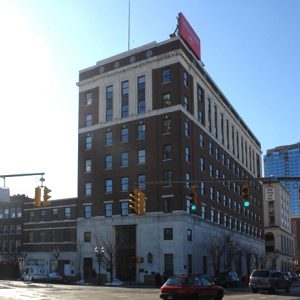 (Stamford, CT) A one-alarm fire occurred in the heart of downtown Stamford at 1 Atlantic Street. At 7:05 pm the 9-1-1 center received an activated automatic fire alarm from the premises. Upon arrival firefighters found that the sprinkler system was activated and the security officer was reporting smoke on the fourth floor. Additional fire companies were called to the scene. Firefighters found a fire in a records room on the fourth floor that was controlled by an activated sprinkler head. There was fire, smoke, and water damage in the records room. Firefighters controlled the sprinkler head and spread salvage covers on the floor below to reduce the water damage. A total of five engines, one truck, one rescue and the deputy chief responded to the alarm arriving within three minutes. There were no injuries reported. The cause of the fire is under investigation by the City Fire Marshal's Office. It was noted that the working sprinkler system controlled the fire with only one sprinkler head. The last fire company cleared the scene at 8:37 PM.
CONTACT:
Deputy Fire Chief Patrick Tripodi
Office Phone: 203-977-5500