Share This Story, Choose Your Platform!
As published in Fire and Water Engineering Magaine, Volume 68, July 7th, 1920
Stamford Fire Chief Victor H Veit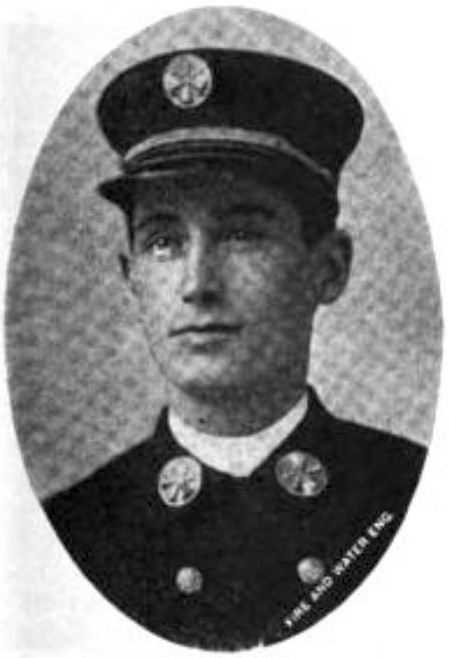 Chief Victor H Veit who was promoted from Deputy Chief of the Stamford Connecticut Fire Department on June 15 to succeed Chief Harry W Parker, resigned, has been a fireman for a few months more than 25 years. He entered the department in Stamford on January 14, 1895, under Chief George Bowman and was a call man attached to the South End station for some years. This was before the days of a full time permanent firefighting force in that city. The new Chief has had a splendid record. On June 19, 1902, he was appointed Captain of Engine Co. No. 1, then housed in the old Luther Street station. He was promoted to Assistant Chief of the department on November 13, 1905, but still continued to hold his position as a forman at the Yale and Towne Manufacturing Company. The position of full-time Deputy Chief was created on June 30, 1915, and Chief Veit gave up his work at the Yale and Towne factory to devote his entire time to fire department work.
The chief is a comparatively young man considering that he has been in the department 25 years. He has just passed his 47th birthday. Chief Veit and ex-Chief Parker have worked together with the closest cooperation and the best of feeling for years, and the new Chief is thoroughly familiar with every detail connected with his new position. Chief Veit has been the Fire Marshal of Stamford for some years and has charge of the inspection and fire prevention work. He has proven very efficient in this particular line. Since he became Fire Marshal the occupants of stores and basements where there has been a tendency to allow rubbish and waste paper to accumulate have been checked out frequently and compelled to do away with one of the most common causes of fires.
T.F. Magner