Share This Story, Choose Your Platform!
It is with deep regret, that the City of Stamford Fire Department announces the passing of retired Lieutenant Chester William Buttery III.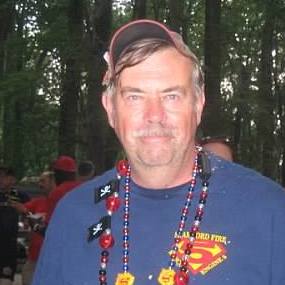 "Old Bill" to his friends, a lifelong resident of Stamford passed away peacefully with family and friends by his side on May 9th 2014 at Stamford Hospital. He was born in Stamford to the late Chester William Buttery Jr. and Margaret Aitken.

Normally here, you would read about Bill's career, hobbies and type of man he was… I can easily list out the major points of his life in a few sentences but that just won't do (don't worry I will still list a few a bit later). To say he was a Stamford Firefighter and a great guy would be a massive understatement. Bill was the type of person you would come across maybe once in a lifetime (if you knew his father than maybe twice in a lifetime). His calm demeanor, bright presence, short sentences, love for his family and love for his Brothers in many fire departments in many different countries made him a very, very special man. So, here we go. In his younger years he was a member of The Young Marines. He also showed Collies at Madison Square Garden's Westminster Dog Shows (his parents were dog breeders). Bill's career started off at Belltown Fire Dept. when he joined as a volunteer at the age of 14. He then joined the Stamford Fire Department at age 24 where he rose to the rank of lieutenant and then retired in January of 2013. He was involved in many things during his 39.2 years on the Dept., including Rescue 1 drilling and training (which he loved), the dive team, 911, high rise angle rescue, trench rescue team and many others. Bill would travel far and wide to firefighter events as a supportive spectator or active player from softball to hockey to golf tournaments. If there was a benefit or fundraiser you would see him and Sandy there. If there was a firefighter killed in the line of duty on the East Coast he would drive hours to pay his respects.

He was a member of the Ponus Yacht Club for many years where you could find him rooting on his favorite football team the Dallas Cowboys (sorry Richie I had to mention it!). He enjoyed live music (especially Irish), playing golf and spending time in Cape Cod with family and friends.

Bill was taken from us too early and will be missed every single day by a countless number of people. He has touched so many lives and all I ask is that we remember the example he set as a husband, father, firefighter and friend. If we carry this example with us always maybe it will make the way we live our lives a little better and a little brighter.

"All men are created equal, then a few become firemen." Author Unknown

Bill is survived by his wife Sandy, daughter Christy, son- in- law Beau, Uncle George, Uncle Jack, Brighid, Aunt Mimi and countless cousins, Richie, Sally, Kenny, Debbie, PJ, Maryellen, Greg, Lisa, Peter, Margo, Paul, Stamford Fire Dept., Belltown Fire Dept., SEMS, and all the other Departments, visitors and friends that sent cards, prayers, flowers and had him in their thoughts. I realize that it is not standard to list non-family members but to him all of his friends were considered Brothers and Sisters and with their everlasting support he, and his family, made it through a very tough 5 months. Their strength and assistance after his passing has been tremendous and heartfelt as well. We thank you all from the bottom of our hearts.

Visitation will be held Tuesday May 13th from 3pm-7pm at Thomas M. Gallagher Funeral Home at 453 Shippan Ave., Stamford CT. Funeral Service will be held on May 14th at 11am at Thomas M. Gallagher Funeral Home 453 Shippan Ave., Stamford Ct followed by a procession to Fairfield Memorial Park Cemetery, 230 Oaklawn Ave., Stamford CT 06905.

The family requests that in lieu of flowers please make a donation to the Stamford Firefighters' Burn Foundation, 629 Main St., Stamford CT 06901.