Share This Story, Choose Your Platform!
THE STAMFORD ADVOCATE — The burn begins around the 10th story.
That's usually when the lactic acid hits the leg muscles of the four city firefighters who make up the Stamford Fire & Rescue Department stair-climbing team. After that it's all willpower, for 20 or sometimes 40 more stories, the firefighters say.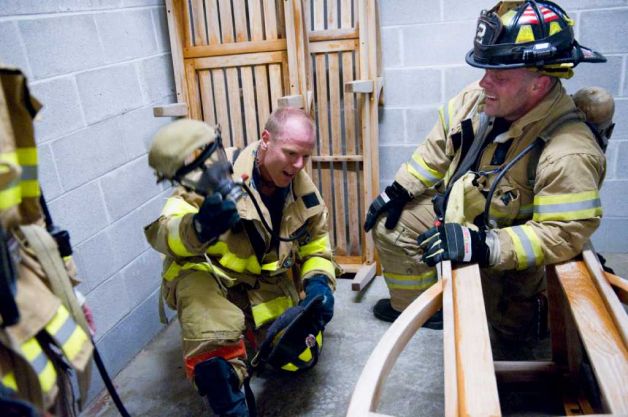 Stair climbing is a grueling and little-known sport, or as some of the firefighters describe it, a functional exercise. Stamford Fire & Rescue firefighters Erik Abrahamson, Scott Avalos, Alan Hagander and Jimmy Tarzia take it seriously.
For the past six months they've used the 36 stories of Trump Parc, the city's tallest building, as a training ground for this weekend's 2011 World Police and Fire Games in New York City.
Read more: http://www.stamfordadvocate.com/news/article/City-firefighters-gear-up-for-World-Police-and-2141784.php#ixzz1W69ZYAVu