Share This Story, Choose Your Platform!
Stamford, CT – At 09:00 AM the Stamford Fire Department responded to multiple 911 calls reporting a fire at the Red Carpet Inn, located at 1209 E. Main Street.
Engine 6 from the Glenbrook fire station was first to arrive at 09:04 AM and reported a "working fire" originating from a first-floor hotel room at the rear of the building.
The fire was quickly extinguished with one hose line, and the room was found to be unoccupied after being searched. The incident was held to a 1st alarm assignment and placed under control within 20 minutes.
Fire, smoke, and water damage was confined to the room of origin, room #103.
A total of 4 Engine Companies, 2 Truck Companies, 1 Heavy Rescue Company, and the Shift Commander operated at the scene with a total of 30 career personnel.
There were no injuries to civilians or firefighters.
The Stamford Fire Department was assisted with on-scene support by Stamford EMS and the Stamford Police Department.
The Stamford Fire Marshal's Office is investigating the cause and origin of the fire.
Photo provided below (credit – Stamford Fire Department):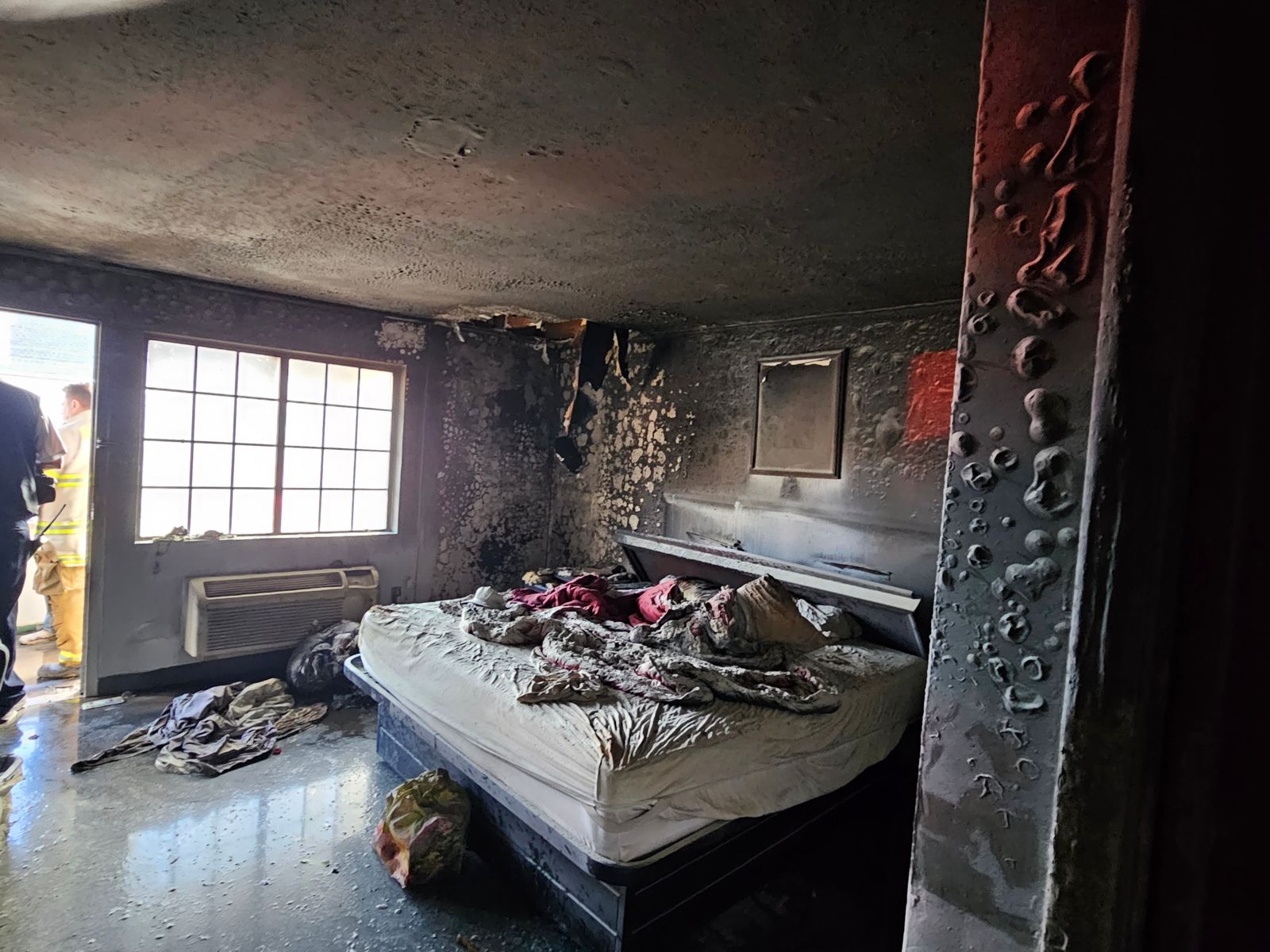 Damage to room 103 following this morning's fire at the Red Roof Inn.
Incident Details (if applicable):
Incident Number: 23-09889
Incident Location: 1209 E. Main Street
Incident Date: 2023-10-16 09:00:00.0
CONTACT INFO:
Deputy Chief Eric Lorenz
(203) 977-5600
Tags: