Share This Story, Choose Your Platform!
The quick actions of a next-door neighbor rescued woman trapped on the second floor of home.
WOMAN RESCUED BY NEIGHBOR DURING LATE MORNING RESIDENTIAL STRUCTURE FIRE
STAMFORD, CT (September 26, 2023) – At 10:28 AM, Stamford firefighters were dispatched to a report of a structure fire at 76 Roosevelt Aveue on the West Side of Stamford. Fire Dispatchers were also reporting that a female occupant of a second-floor apartment was trapped inside and could not evacuate on her own.
First-arriving fire units from the nearby West Side Fire Station arrived at the scene in less than two minutes and found the rear of the house involved in fire.
Firefighters from Engine Co. 3 and Truck Co. 3 immediately began to extinguish the fire and search for the female occupant on the second floor.
Fortunately, the next-door neighbor had arrived home prior to the arrival of firefighters and saw the woman trapped at a window at the second floor. The neighbor immediately ran to grab an extension ladder and placed the ladder up to the window to allow the woman to climb down. The woman was not injured and did not require any medical attention.
The fire was placed under control within 20 minutes of the initial arrival. Firefighters remained on scene for an additional 2 hours performing overhaul and salvage duties.
A total of 4 Engine Companies, 1 Truck Company, 1 Heavy Rescue Company, and the Shift Commander operated at the scene with a total of 30 career personnel.
There were no injuries to firefighters.
"The immediate actions of firefighters from the West Side Fire Station and the valiant efforts of a quick-thinking neighbor combined to quickly contain fire damage at the residence and potentially save the life of an occupant trapped on the second floor. We are very grateful for all of their collective efforts." ~ Deputy Chief Matt Palmer
Additional scene support was provided by the Stamford Emergency Medical Services, the Stamford Fire Department Training Division, the Stamford Fire Department Mechanical Division, and the Stamford Police Department.
The Stamford Fire Marshal's Office and Stamford Police Department are investigating the cause and origin of the fire.
Photo(s) below:
Fire visible at the rear of the house as West Side firefighters make entry to extinguish and search.
Following extinguishment, fire damage is visible throughout the rear of the residence.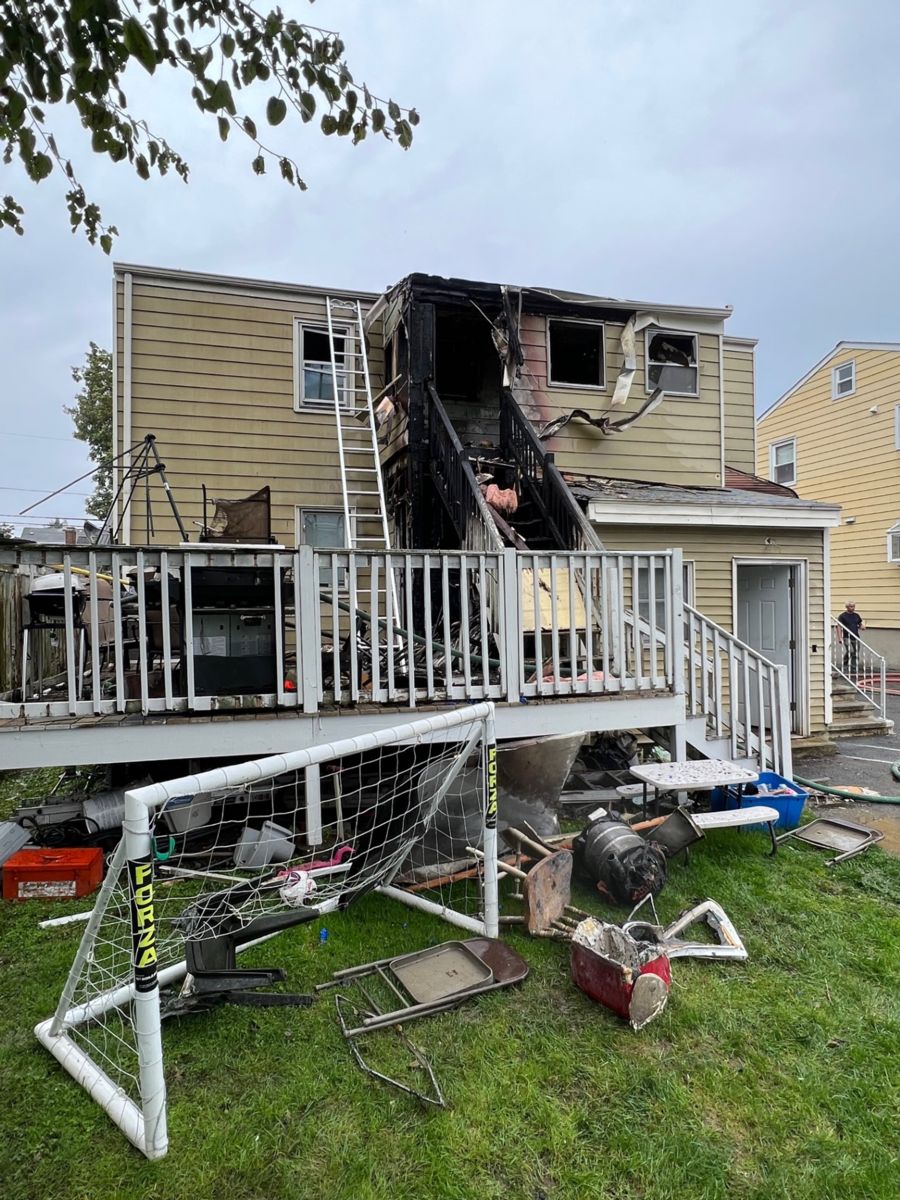 The next-door neighor used this ladder to allow a woman trapped at the second floor window to escape without injury.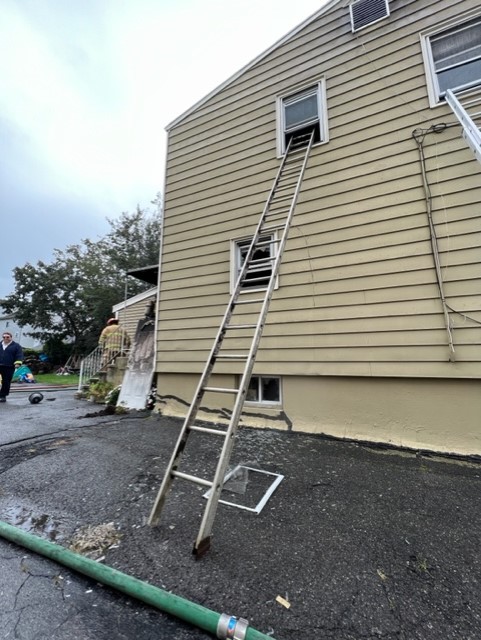 View from the second floor ladder looking out to driveway where resident was able to escape.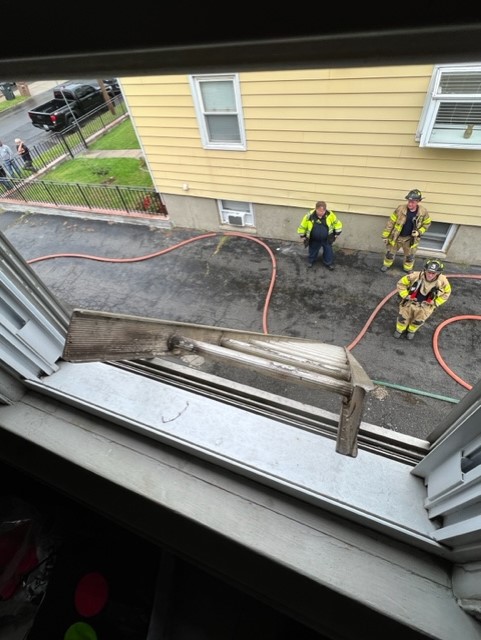 Fire quickly spread up the rear of the house and the rear stairwell leading to the second floor apartment, trapping the resident in the kitchen area.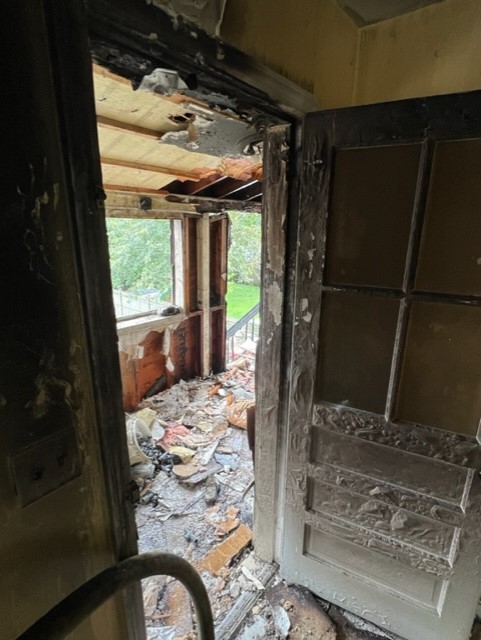 View of the front of the residence on Roosevelt Avenue.
Incident Details (if applicable):
Incident Number: 23-9192
Incident Location: 76 Roosevelt Avenue
Incident Date: 2023-09-26 10:28:00.0
CONTACT INFO:
Deputy Fire Chief Matthew Palmer
(203) 977-5600
Tags: