Share This Story, Choose Your Platform!
Stamford, CT – At 10:51 PM the Stamford Fire Department was dispatched to 73 Harbor Drive for a caller reporting smoke in her apartment.
Engine 4 from the Shippan firehouse was first to arrive and found smoke originating from the condominium's garage. Firefighters immediately deployed a hose line and quickly extinguished the fire involving stored construction materials and equipment.
Firefighters safely evacuated all remaining residents from the multi-unit condominium complex.
The fire was placed under control within 20 minutes. Firefighters remained on scene performing overhaul of the fire area, and ventilating smoke from adjacent areas of the building.
4 Engine Companies, 1 Truck Company, 1 Heavy Rescue Company, and the Shift Commander operated at this 1st alarm fire with a total of 26 career personnel.
There were no civilian or firefighter injuries reported.
Additional scene support was provided by the Stamford Emergency Medical Service and the Stamford Police Department.
The Stamford Fire Marshal's Office is investigating the cause and origin of the fire.
"The Stamford Fire Department would like to remind the public of the danger of improper disposal of oily rags. Through the process of oxidation, rags soaked with oil-based paints, stains, and varnishes can self-heat and spontaneously combust without an external ignition source. These materials should be stored in a metal, UL fire-rated container, or submerged in water and disposed at the nearest hazardous waste drop-off." – Deputy Chief Eric Lorenz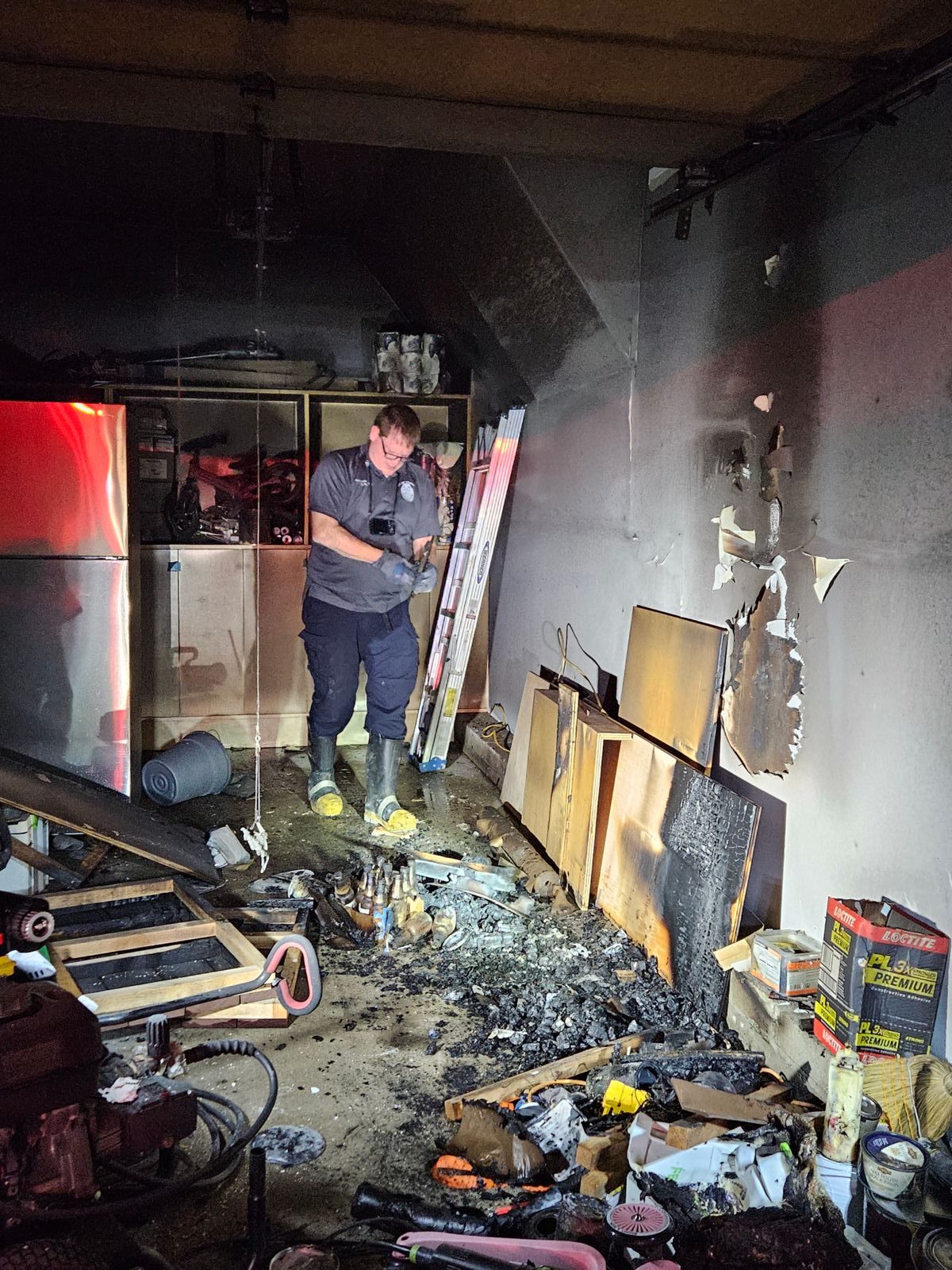 Incident Details (if applicable):
Incident Number: 23-05889
Incident Location: 73 Harbor Drive
Incident Date: 2023-06-26 22:51:00.0
CONTACT INFO:
Deputy Fire Chief Eric Lorenz
(203) 977-5600
Tags: