Share This Story, Choose Your Platform!
Assistance from the Patterson, NY Fire Department Horse Rescue Unit
STAMFORD FIREFIGHTERS ASSIST IN THE RESCUE OF A HORSE ON JUNE ROAD
A Special Horse Rescue Team from Patterson, New York Responded to the Scene
STAMFORD, CT (January 27, 2023) – At 6:11 PM, Stamford firefighters responded to a stable at the rear of a property on June Road to assist with a horse that was down and partially stuck under a fence.
Engine Co. 9 arrived on scene and found a 20-year-old male horse that was approximately 1200 pounds (16 hands) and lying on his side. The horse was severely fatigued and partially stuck under the side of an adjacent split-rail fence used to form a paddock.
Due to the unique nature of this type of incident, two additional Engine Companies, Rescue Co. 1, and volunteer members from the Turn of River and Long Ridge Fire Departments responded to the scene.
In addition, a special horse rescue team from the Patterson (NY) Fire Department was also requested to the scene.
Firefighters worked to remove fencing from the immediate area, stabilize the horse, and then were able to get the horse back to an upright position. The rescue process took approximately 30 minutes, using a total of 30 personnel at the scene.
The horse, Tex, was assisted back into his stall without issue.
"Firefighters were able to work with the Tex's owner to collectively develop a plan to get him back onto his feet. Once upright, Tex was assisted back into the stable without further issue. He was fed a variety of carrots by responding firefighters and appeared to be grateful for the assistance." – Deputy Chief Matt Palmer
There were no injuries to firefighters or the horse.
PHOTOS ATTACHED – ** All photo credit used by media to: Stamford Fire Department Photo
Tex safely back in his stall following the rescue: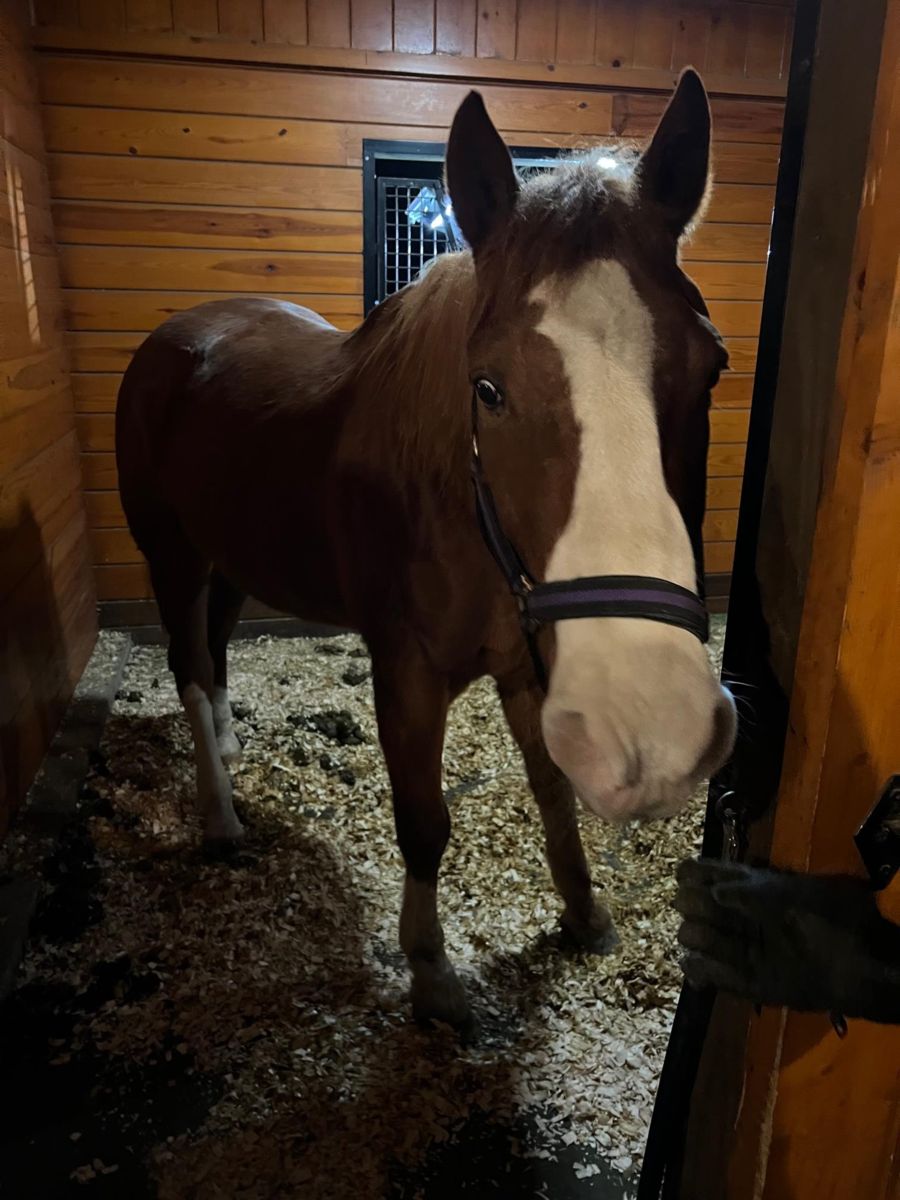 Incident Details (if applicable):
Incident Number: 23-00795
Incident Location: 238 June Road
Incident Date: 2023-02-26 18:11:00.0
CONTACT INFO:
Deputy Fire Chief Matthew Palmer
(203) 977-5600
Tags: