Share This Story, Choose Your Platform!
Firefighters Quickly Contain Fire In Downtown Townhouse
LINDALE STREET TOWNHOUSE FIRE QUICKLY CONTAINED: ADJACENT UNITS PROTECTED FROM DAMAGE
STAMFORD, CT (November 15, 2022) – At 8:36 AM, Stamford firefighters were dispatched to a report of a structure fire at 19 Lindale Street in downtown Stamford. First-arriving fire units from Fire Headquarters arrived at the scene in less than three minutes and found a fire involving the laundry room and garage of Unit B in the townhouse complex.
The immediate actions of firefighters contained the fire to the area of origin in less than eight minutes of their arrival. In addition, firefighters prevented fire extension to the upper floors of the three-story townhouse and adjacent units.
A total of 5 Engine Companies, 1 Truck Company, 1 Heavy Rescue Company, the Shift Commander, and several support units operated at the scene with a total of 35 personnel.
There were no injuries to firefighters or residents of the complex.
"The immediate actions of first-arriving firefighters quickly contained the fire to the area of origin and prevented damage to the adjacent units in the complex." ~ Deputy Chief Matt Palmer
Additional scene support was provided by the Stamford Fire Department Mechanical Division, Stamford Fire Department Training Division, and the Stamford Police Department.
The Stamford Fire Marshal's Office is investigating the cause and origin of the fire. The unit affected by the fire sustained approximately $40,000 in damage.
PHOTOS (4) ATTACHED – ** All photo credit used by media to: Stamford Fire Department Photo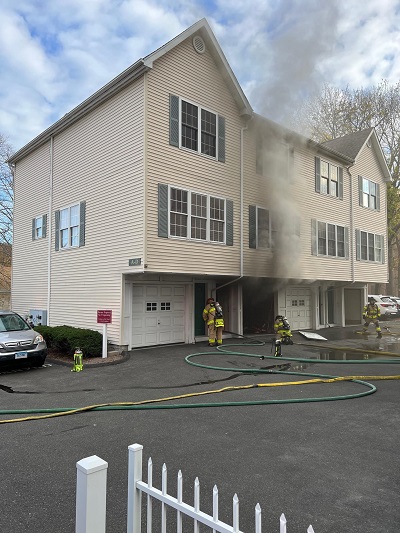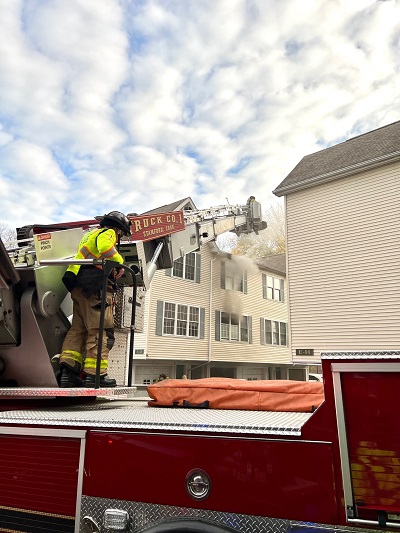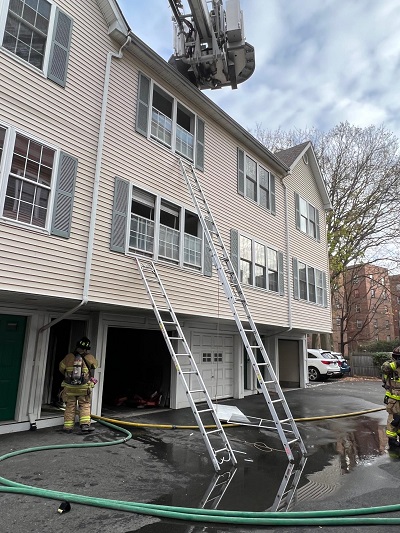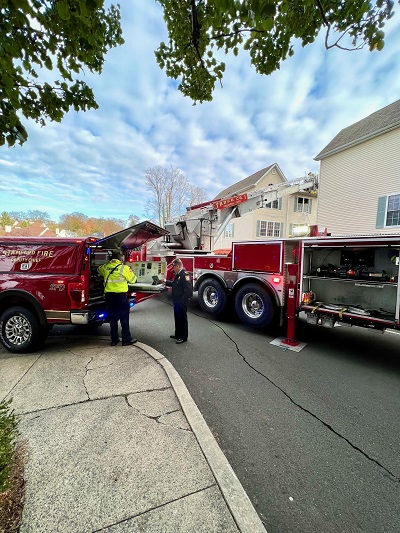 Incident Details (if applicable):
Incident Number: 22-10972
Incident Location: 19 Lindale Street
Incident Date: 2022-11-15 08:36:00.0
CONTACT INFO:
Deputy Fire Chief Matthew Palmer
(203) 977-5600
Tags: