Share This Story, Choose Your Platform!
One Vehicle Sustained Severe Damage After Striking Tree; Four Injured.
STAMFORD, CT (May 28, 2022) – At 1:11 AM, Stamford firefighters were dispatched to a report of a multi-vehicle collision in the area of 1455 Washington Boulevard in downtown Stamford. Firefighters from the nearby Woodside Fire Station arrived at the scene in less than three minutes and found two vehicles involved; with one vehicle severely damaged and wrapped around a tree.
Firefighters immediately determined that there were four injured occupants between the two vehicles. Three of the injured were still trapped inside the vehicle that had struck a tree. Due to the damage the vehicle sustained when contacting the tree, a prolonged extrication was required in order to remove them from the vehicle.
Stamford Emergency Medical Services (SEMS) arrived on location and requested additional ambulances due to the total number of injured at the scene.
One of the vehicles involved also sustained a ruptured fuel tank. One additional Stamford Fire Department engine company responded to the scene to assist with fire and extrication operations.
Due to the severe damage to the vehicle that had contacted the tree, the total extrication time to remove all trapped occupants was 52 minutes.
Stamford EMS and Greenwich EMS ambulances transported a total of four patients to the hospital for evaluation.
Stamford Fire Department companies operating at the scene: Engine 5, Rescue 1, Engine 1
Stamford EMS units operating at the scene: Medic 1, Medic 3, Supervisor 901, Greenwich EMS (Mutual Aid).
The Stamford Police Department is in investigating the cause of the collision.
Photos below (4):
PHOTO CREDIT: Stamford Fire Department Engine 5 and Rescue 1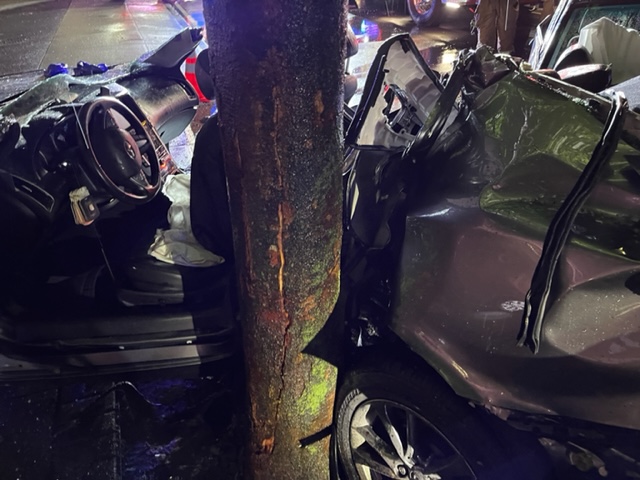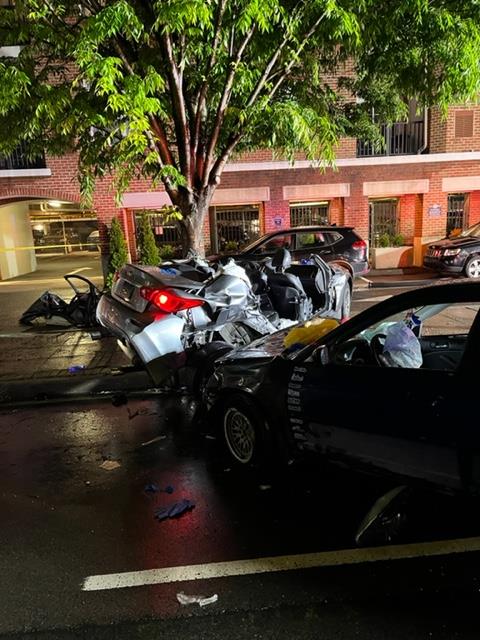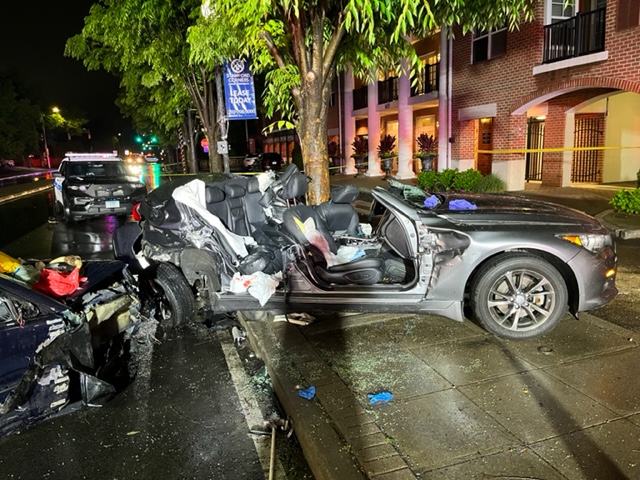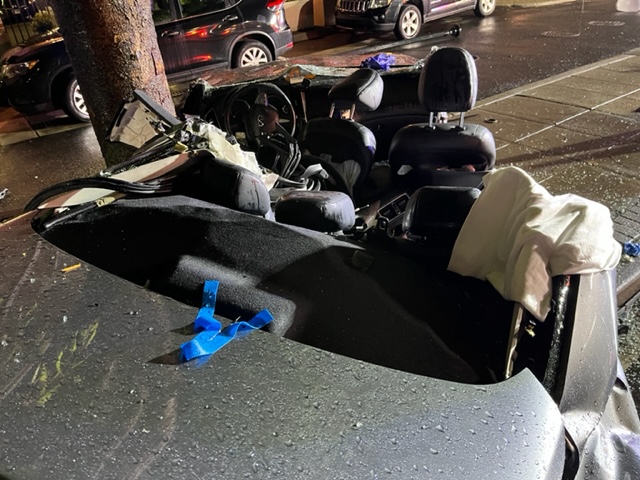 Incident Details (if applicable):
Incident Number: 22-4875
Incident Location: In the area of: 1455 Washington Boulevard, Stamford, CT
Incident Date: 2022-05-28 01:11:00.0
CONTACT INFO:
Deputy Fire Chief Matthew Palmer
(203) 977-5600
Tags: