Share This Story, Choose Your Platform!
Stamford, CT – At 12:46 pm, the Stamford 911 center received multiple calls reporting a house fire at 21 Perry Street.
Engine 3 and Truck 3 from the Stamford Fire Department's West Side firehouse were first to arrive and found fire venting from the top floor rear of a three story multi-family house.
A hose line was stretched up the rear staircase, quickly containing the fire, and prevented extension into the top floor apartment.
5 Engine Companies, 1 Truck Company, 1 Rescue Company, and the Deputy Chief responded for a total of 30 fire personnel.
The fire was placed under control at 1:17 pm.
One resident was transported to Stamford Hospital by Stamford EMS with smoke inhalation. No firefighters were injured.
None of the residents were displaced by the fire.
Scene support was provided by Stamford Emergency Medical Services, and the Stamford Police Department.
The cause of the fire is under investigation by the Stamford Fire Marshal's Office.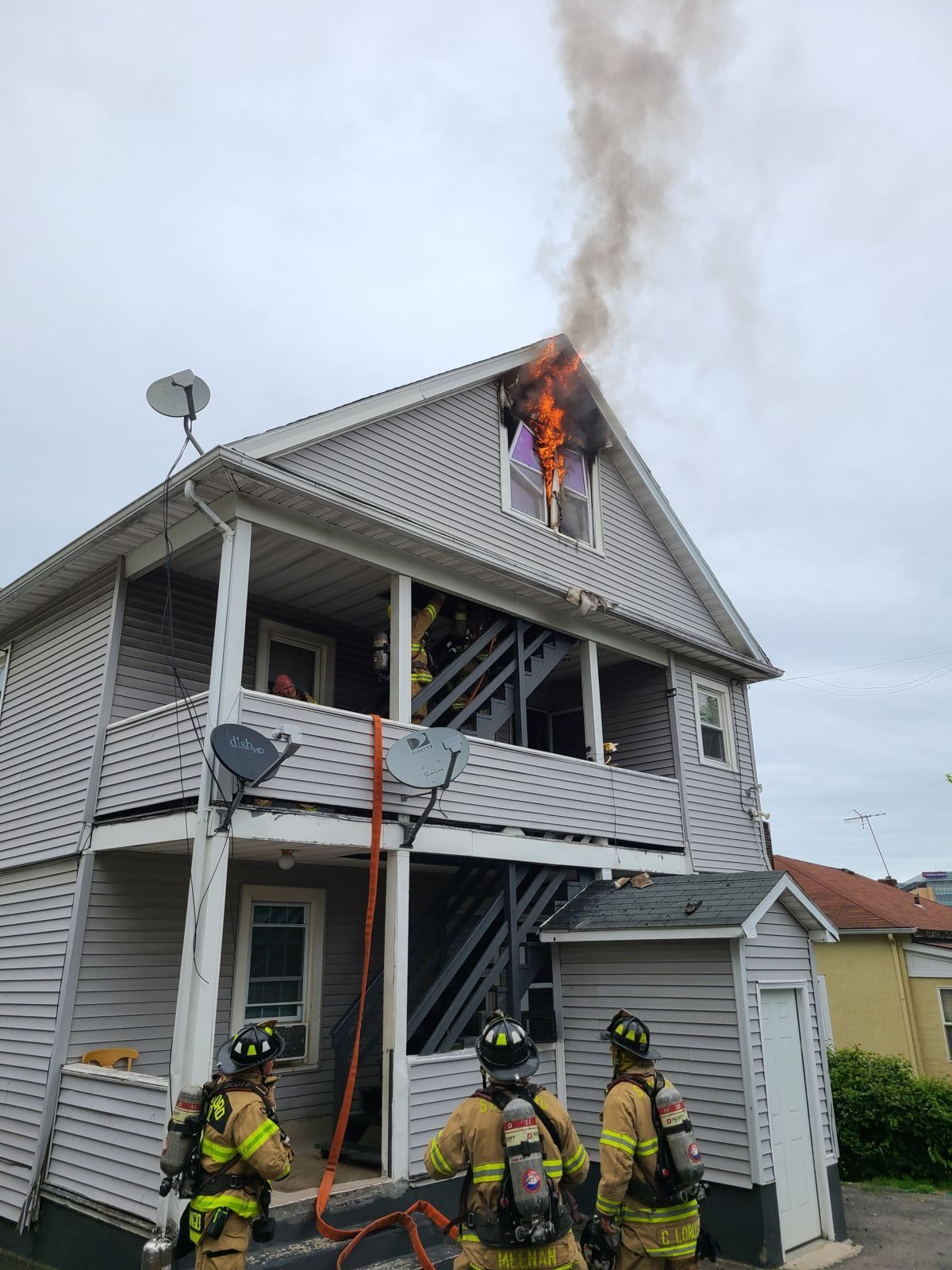 Incident Details (if applicable):
Incident Number: 21-04261
Incident Location: 21 Perry Street
Incident Date: 2021-06-12 12:46:00.0
CONTACT INFO:
Deputy Chief Eric Lorenz
(203) 977-5600
Tags: