Share This Story, Choose Your Platform!
(Stamford, CT) – At 7:40 PM the Stamford Fire Department responded to a 9-1-1 call from a neighbor reporting a house on fire on Fairview Ave. Engine 4 from the Shippan firehouse arrived first and found fire venting through the roof of a residential house at 128 Fairview Ave.
A working fire was declared bringing 5 Engine Companies, 1 Truck Company, 1 Rescue Company, 1 Deputy Chief, and 2 Safety Officers for a total of 32 firefighters to battle the fire.
The fire originated in the second floor ceiling and extended to the third floor of the home. The fire was brought under control within one hour; however, firefighters remained on scene for an extended time extinguishing hot spots and salvaging the homeowner's belongings.
The home was occupied at the time of the fire, but the family self-evacuated and no civilian or fire casualties were reported. The home suffered severe fire, smoke, and water damage.
Stamford Fire units were assisted by Stamford EMS, Stamford Police, and Eversource gas and electric. The family was displaced from the home by the fire.
The Stamford Fire Marshal's Office is currently investigating the cause and origin of the fire.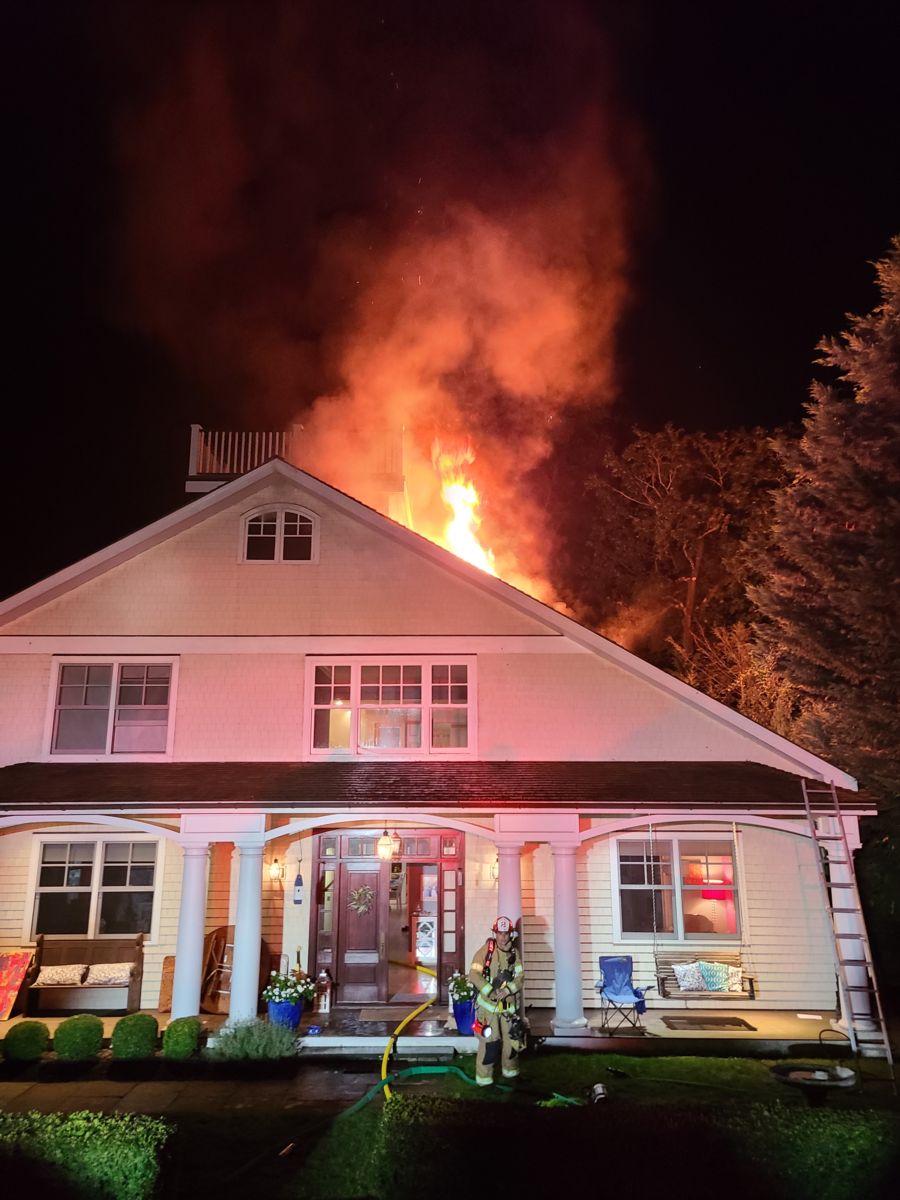 Incident Details (if applicable):
Incident Number: 20-07665
Incident Location: 128 Fairview Ave.
Incident Date: 2020-09-25 19:40:00.0
CONTACT INFO:
Deputy Chief Eric Lorenz
(203) 977-5600
Tags: