Share This Story, Choose Your Platform!
(Stamford, CT) – At 10:46 am the Stamford Fire Department was dispatched to 150 Lockwood Ave for multiple 9-1-1 calls reporting a house on fire. Engine 4 from the Shippan firehouse was first to arrive and found fire showing from the second floor exterior porch of a multifamily residential dwelling. Residents had been alerted to the fire by neighbors and self-evacuated. Firefighters deployed two hose lines to quickly extinguish the fire, and prevented the fire from extending into the interior living space of the house. The fire was declared under control within 15 minutes.
The Stamford Fire Department responded with four engines, two truck companies, one rescue company, the Deputy Chief, and two Safety Officers for a total of 32 personnel. Stamford EMS responded with a Medic unit and Medic Supervisor for stand by. There were no civilian or firefighter injuries. Stamford Police provided traffic control during the fire.
The incident is currently under investigation by the Stamford Fire Marshal's Office.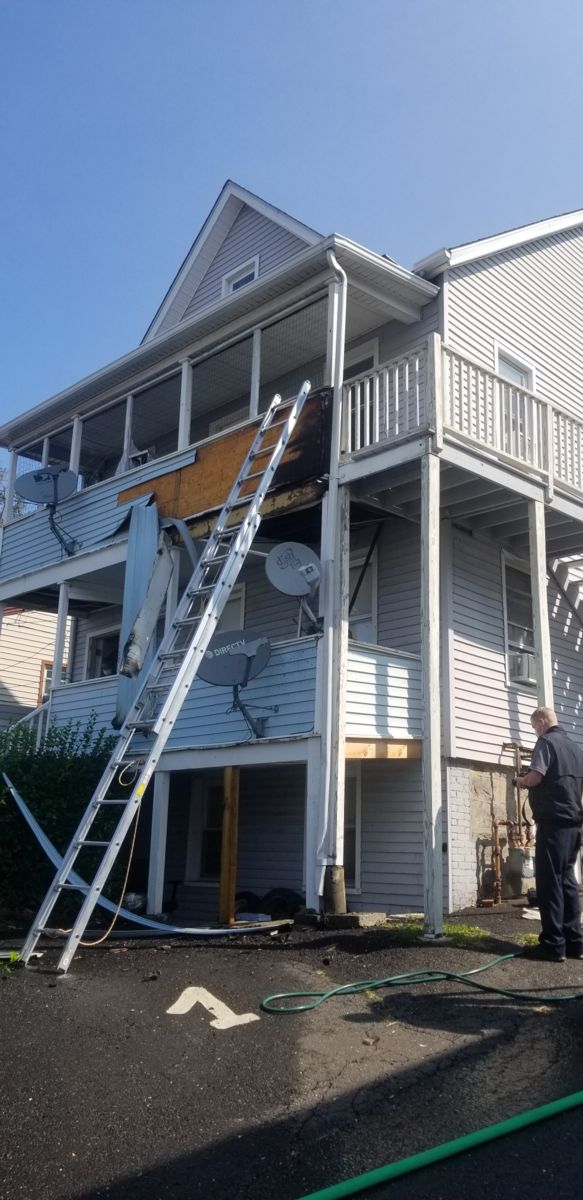 Incident Details (if applicable):
Incident Number: 20-07538
Incident Location: 150 Lockwood Ave.
Incident Date: 2020-09-21 10:46:00.0
CONTACT INFO:
Deputy Chief Eric Lorenz
(203) 977-5600
Tags: