Share This Story, Choose Your Platform!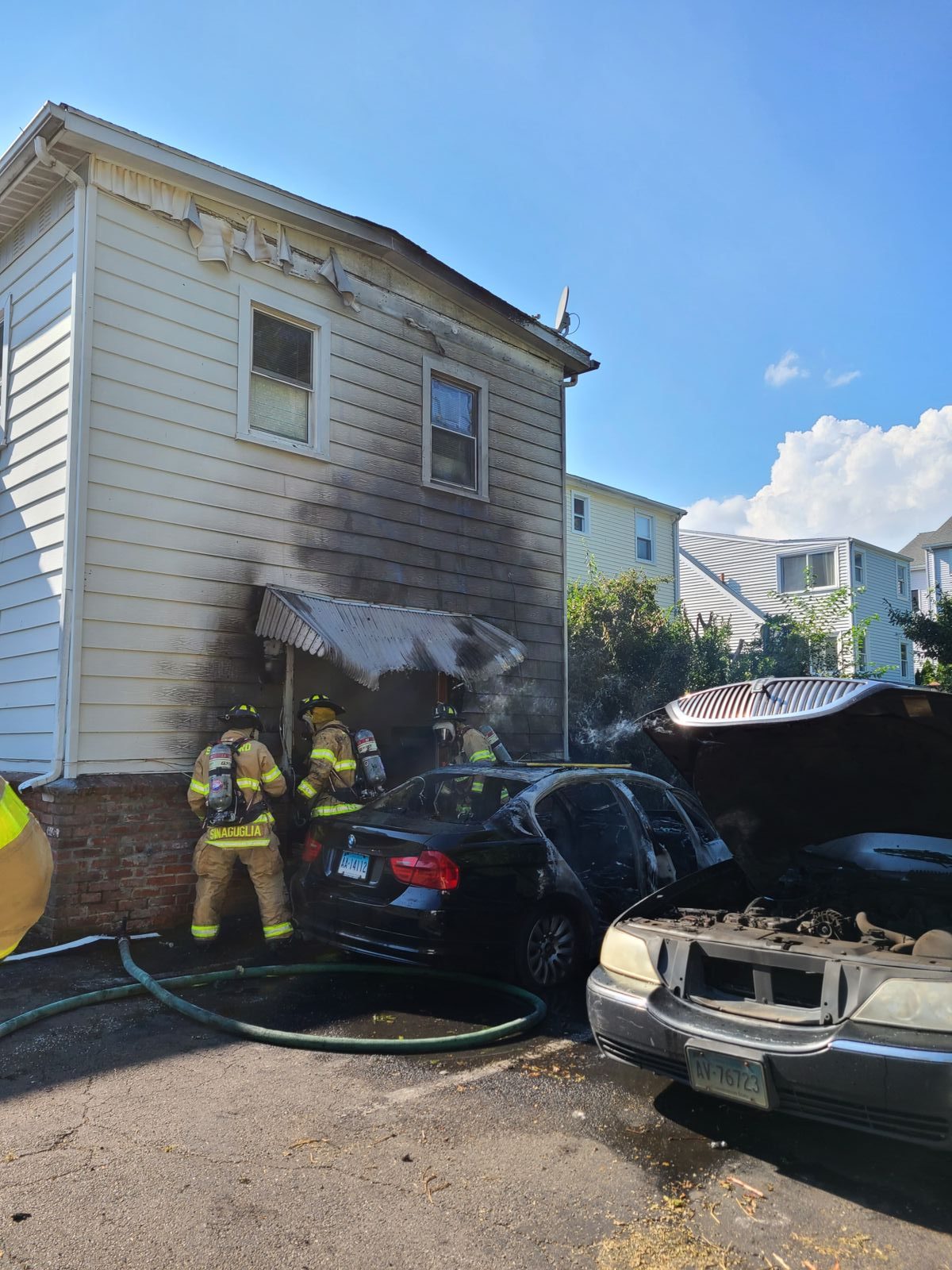 (Stamford, CT) – At 4:09 pm the Stamford Fire Department was dispatched to 104 Euclid Ave for a vehicle fire in close proximity to a house. While enroute, the Stamford 911 center received multiple calls reporting the house was now also on fire. Engine 4 from the Shippan firehouse was first to arrive and found two vehicles on fire at the rear of the house with extension to the multifamily residential dwelling. Fire units quickly extinguished both the vehicle fires and the exterior fire involving the house. The fire was declared under control within 15 minutes.
The Stamford Fire Department responded with four Engines, one Truck company, one Rescue company, the Deputy Chief, and a Safety Officer for a total of 27 personnel. Stamford EMS responded with a Medic unit for stand-by; however, there were no civilian or firefighter injuries. Stamford Police provided traffic control during the fire. The Red Cross responded to provide relocation services for the occupants of the rear apartment due to smoke and heat damage from the fire.
The incident is currently under investigation by the Stamford Fire Marshal's Office.
Incident Details (if applicable):
Incident Number: 20-06245
Incident Location: 104 Euclid Ave
Incident Date: 2020-08-08 16:09:00.0
CONTACT INFO:
Deputy Chief Eric Lorenz
(203) 977-5600
Tags: