Share This Story, Choose Your Platform!
City of Stamford Fire Department, Engine Company 9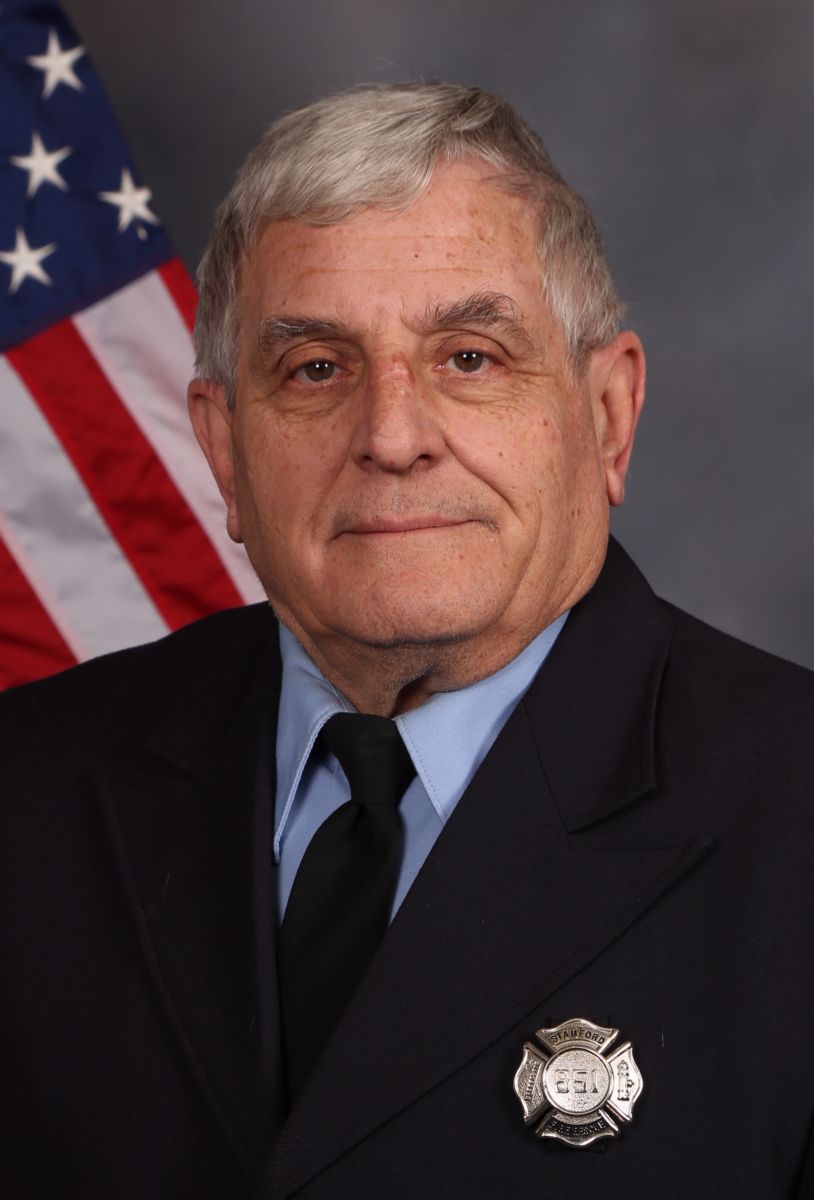 The Stamford Fire Department is proud to recognize Firefighter Edward Cohen of Engine Company 9 (Group 4) as the 2018 Stamford Firefighter of the Year and honoree at the "Salute to Connecticut's Bravest" Dinner in Plantsville (CT). Firefighter Cohen was chosen for this award and recognition due to his numerous contributions as a firefighter for the City of Stamford in a career spanning more than 40 years.
Ed began his fire service career as a volunteer with the Belltown Fire Department in Stamford in 1974. Several years later, he was hired by the Belltown Fire Department as a full-time employee and driver. Ed also served as the Fire Marshal for Belltown for nearly 20 years. Due to reorganization and unification of career Fire Department employees within the City of Stamford, Ed became a full-time member of the City of Stamford Fire Department in July of 2005. Since this time, Ed has worked at Engine Co. 9 in the Westover/Roxbury neighborhood of Stamford and is presently assigned as a Driver/Operator. Ed is one of Stamford's most experienced Firefighters and has the respect of both the career and volunteer firefighters that he works alongside with daily.
In addition to his fire service career, Ed has worked for nearly 50 years as a machinist and tool and die maker. During this time, Ed has been consulted and produced custom fire service tools, equipment, and training props for firefighters throughout the region. Ed developed the prototype for the widely used "Rex" fire tool and has built many custom tools for use by Rescue Companies within the Fire Department of New York (FDNY). No matter the request or challenge, Ed would always exceed the expectations and deliver a product to his fellow firefighters that was built to perfection.
In addition to his vast fire service family, Ed has been married to his loving wife Linda for more than 41 years. He has a daughter, Jennifer and a son, Robert, and two grandchildren. Ed is a lifelong resident of the City of Stamford. When asked about his plans for the future, Ed remarked: "I still enjoy coming to work every day and doing the job I love". The Stamford Fire Department and the City of Stamford are very grateful for his commitment and devoted duty for more than 40 years. Congratulations Firefighter Edward Cohen on this well-deserved honor!
Incident Details (if applicable):
Incident Number:
Incident Location:
Incident Date:
CONTACT INFO:
Training Officer / Public Relations Officer Deputy Chief Matt Palmer
(203) 977-5600